The situation at Hillcrest is all clear. School operations are back to normal.

Kevin Bogatin, less than a minute ago 9/22/2021 10:25 a.m. The North Bend fire department has responded to a medical emergency at Hillcrest Elementary. The medical emergency does NOT involve students or staff. Teachers have been asked to keep students in their classrooms until the incident is resolved.

Principal Fletcher welcomes students to Hillcrest Elementary on the first day of school. #Hounddogs #FirstDay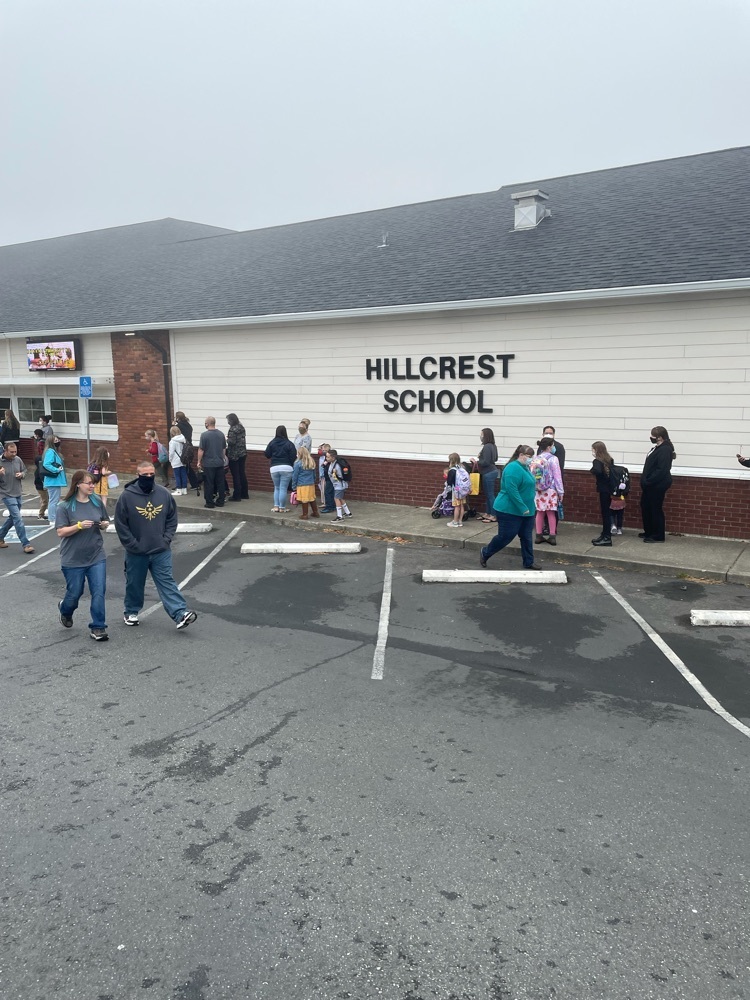 The City of North Bend and Mayor Jessica Engelke has proclaimed today, Tuesday, June 29, 2021 as "North Bend High School Bowling Team Day" to honor the Bulldogs on being the first team from Oregon to compete at the U.S. High School Bowling National Championships and their 12th place finish this year. Students can learn to bowl this summer at North Bend Lanes for FREE. Go to
https://northbendlanes.com/
to learn more!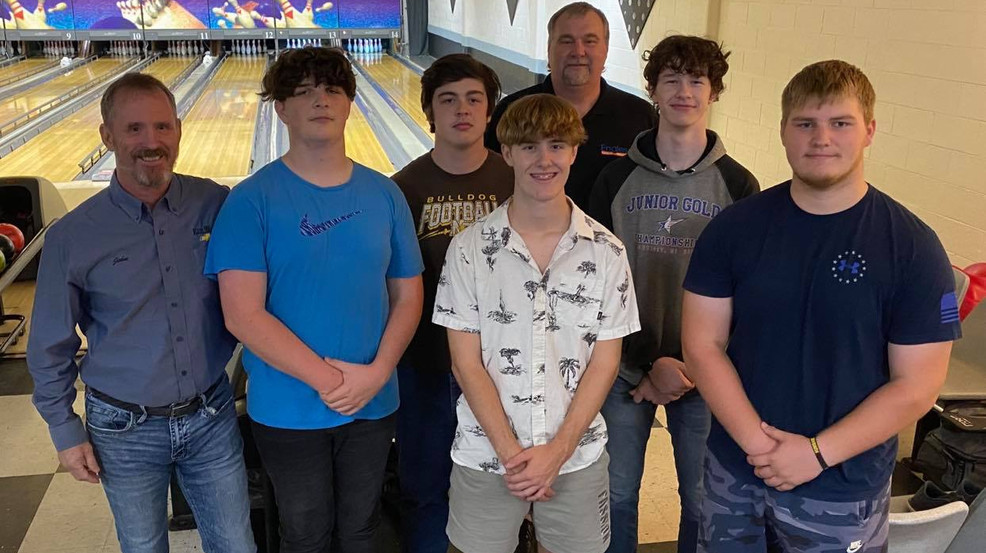 North Bend and Coos Bay communities join together today to celebrate Juneteenth and the ground breaking of the Alonzo Tucker memorial, remembering the last person lynched in Coos county.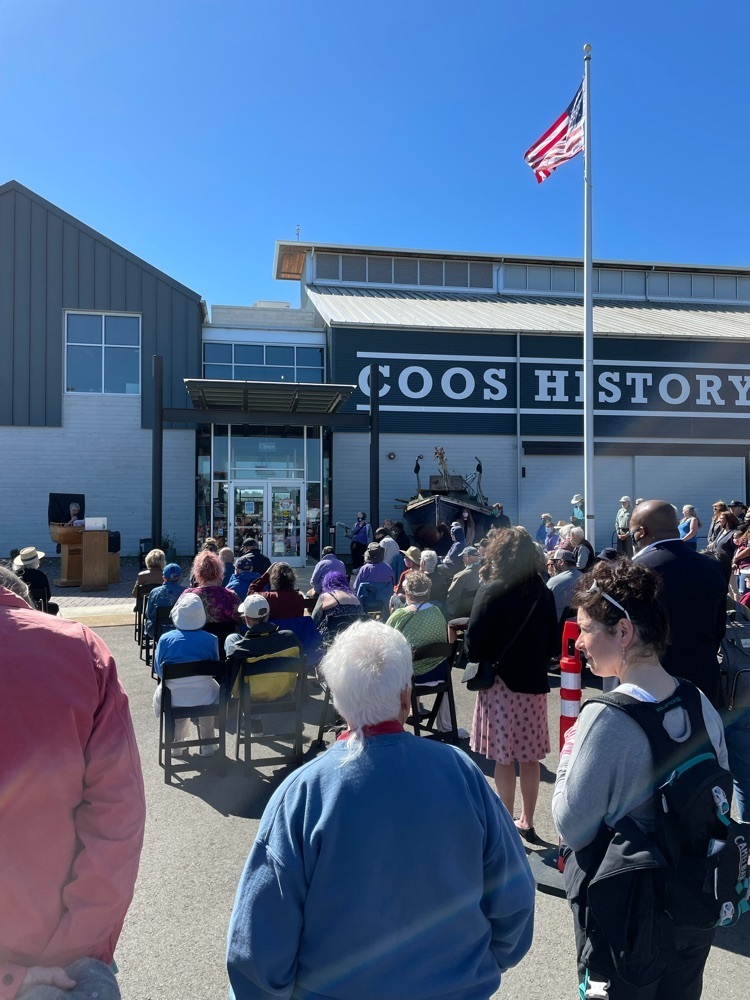 The North Bend City Council and Mayor Engelke made a proclamation at last night's council meeting and proclaimed June 15, 2021 as North Bend Cheer Team Day! Congratulations NBHS Cheer Team, named a 2021 Outstanding Cheer Team! Go Bulldogs!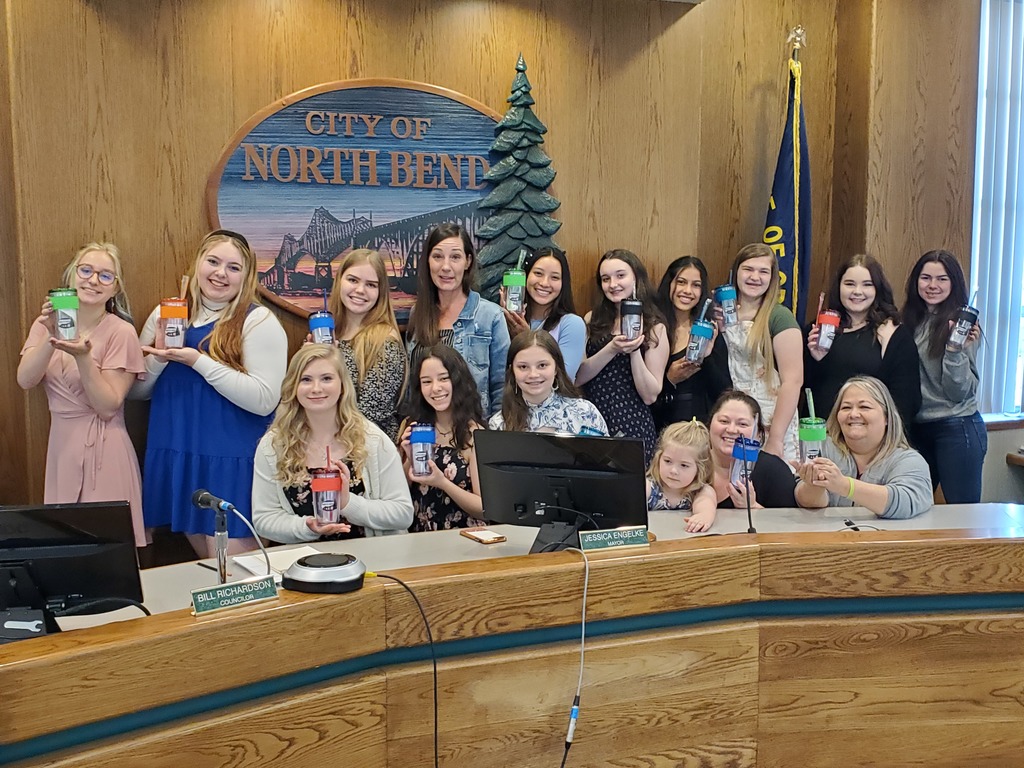 Congratulations North Bend High School class of 2021 Valedictorians & Salutatorian! We're proud of your academic excellence!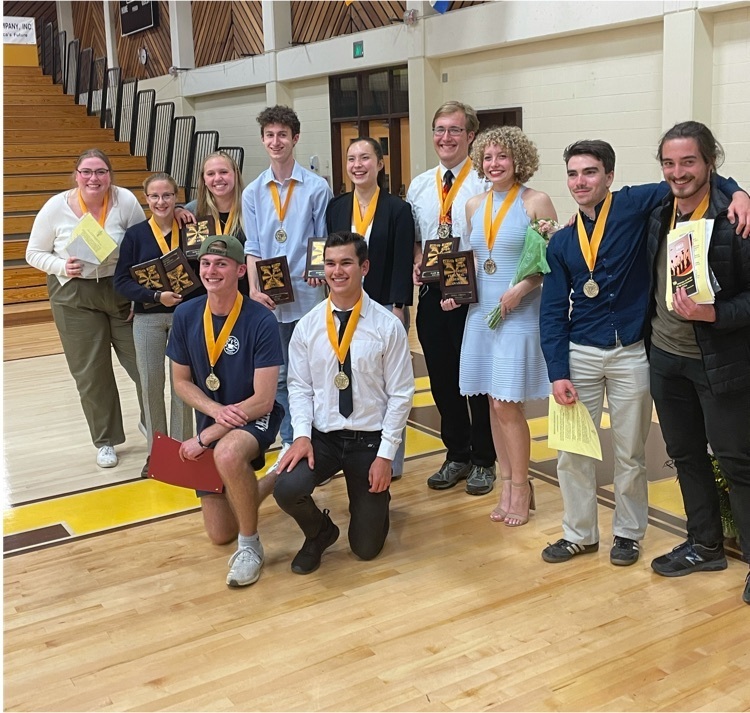 NBHS Track & Field Awards! Congratulations to all of our athletes who participated in this challenging season! Thank you Coach Kemp and the rest of the coaching staff! #GoBulldogs

Please join us online to celebrate the class of 2021 graduation. We will be streaming the class of 2021 graduation on our YouTube channel
https://www.youtube.com/channel/UCAu4c8eHJ1h1sIT6XKkOY5A
(Select upcoming live streams) Due to COVID restrictions, only parents with tickets will be able to attend in person.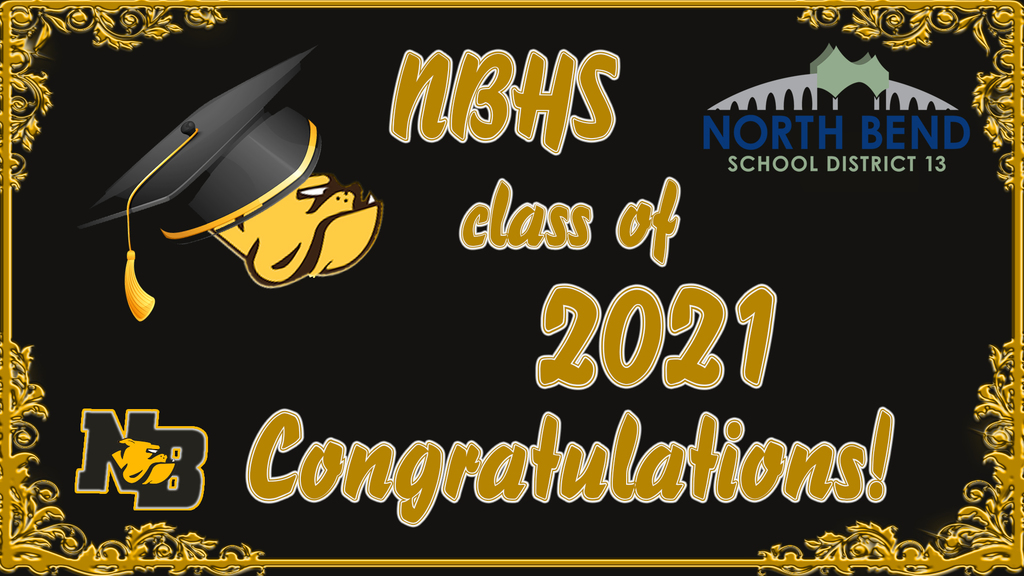 Student-Created Video: Teacher's Experience with COVID Vaccine. Erica Street, a science teacher at the high school and Advisor for National Honor Society and Z Club recently shared a student-led and created video that grew out of a North Bend High School service project. Jared Bower-Solomon realized that one of the barriers to getting students all back to school as normal in the fall was confusion about the coronavirus vaccine. He started a committee to try to remedy that. Stephen Jacquot soon joined him as co-chair of the committee, and together with several more seniors, they conducted interviews and put together this informational video, with hopes that it could be shared with the community so that teachers' experiences as some of the first in Oregon to receive the vaccine could help allay a lot of fears. Here is the video they put together.
https://www.youtube.com/watch?v=44mMQuPv7FU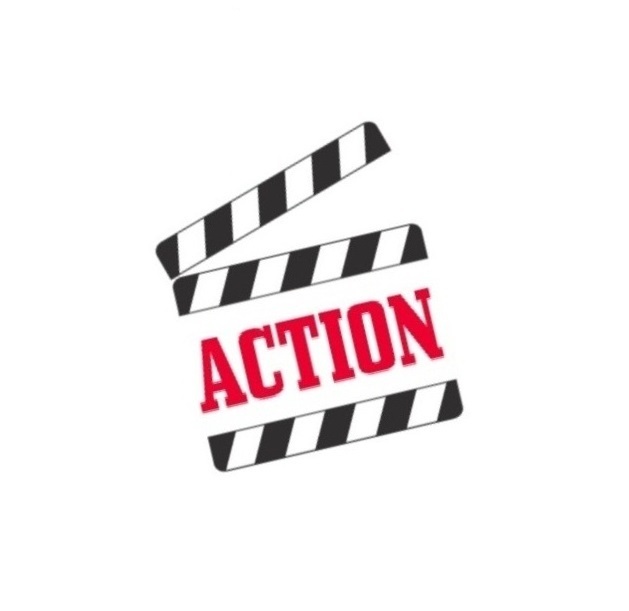 A beautiful afternoon to enjoy the Hillcrest Marima Club at Ferry Road Park.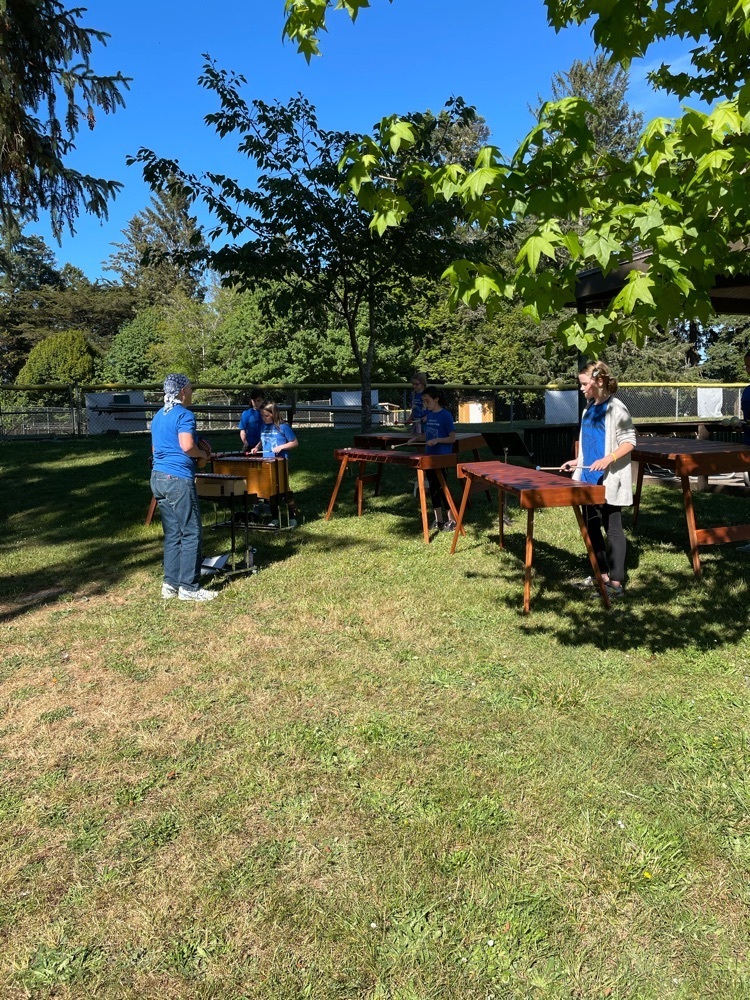 Coos County Health and Wellness will be holding a COVID-19 vaccine clinic for 1st and 2nd dose PFIZER vaccines on Thursday, June 3rd from 11:30 to 12:30 at the North Bend High School Hall of Champions. This clinic is available for people age 12 and over. A parental consent form is required for anyone 12-14 years of age. Please download the form
https://5il.co/tdkc
prior to your arrival. For more information download the flyer
https://5il.co/tdni
or visit their website at
https://www.cooshealthandwellness.org/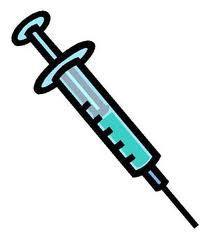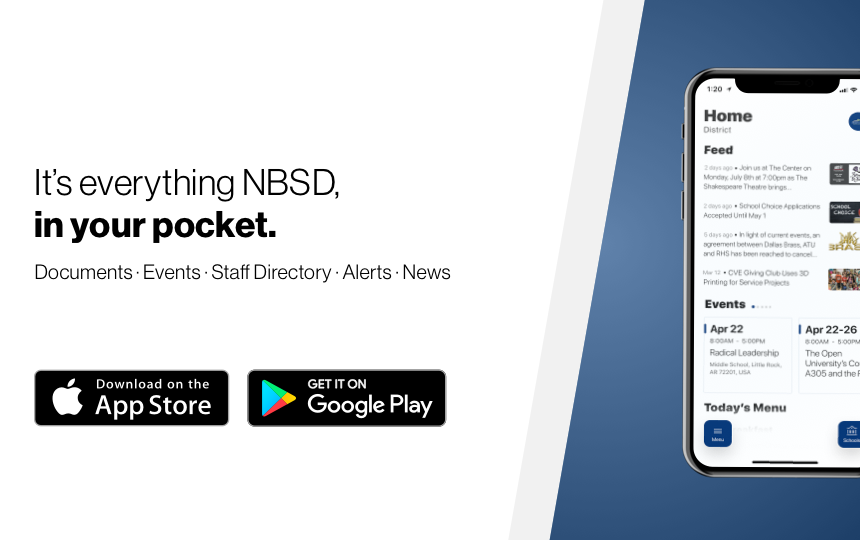 Teacher Appreciation Week is May 3-7, 2021 This is a time of recognition for teachers throughout our district and for teachers across the country for the countless hours of hard work and dedication they give to help our students prepare for a successful life. This year more than ever teachers deserve our gratitude, thanks, and support. Please join North Bend School District in showing our gratitude and appreciation to our teaching staff this week. "If you have to put someone on a pedestal, put teachers. They are society's heroes." – Guy Kawasaki

To families of secondary students: The North Bend School District is in the process of identifying a quality curriculum for our foreign languages programs, with implementation in the fall of 2021 for grades 6-12. Staff have reviewed a number of options that address French and Spanish standards taught in our current courses. Major factors for decisions include the way concepts and approaches of effective teaching are provided, resources demonstrating a clear priority to prepare students for meeting the adopted state requirements, online resources and materials, accessibility components, and requirements for a path to the next level of language attainment as well as solid foundational skill building. We are inviting you to make contact if you would like to review the proposed curriculum and/or if you have questions/concerns regarding the upcoming adoption. I would welcome you to contact me to set a time to preview the materials and resources. The time frame for input, prior to the May school board meeting on May 6th, 2021, will be from April 15th-May 3rd, 2021. Tiffany Rush Director of Curriculum and Instruction
trush@nbend.k12.or.us
541.751.6782

North Bend High School in collaboration with North Bend Public Library present author Ellen Hopkins. This talk is being presented via Zoom to NBHS students on April 29th. Please sign up with Laurie Nordahl.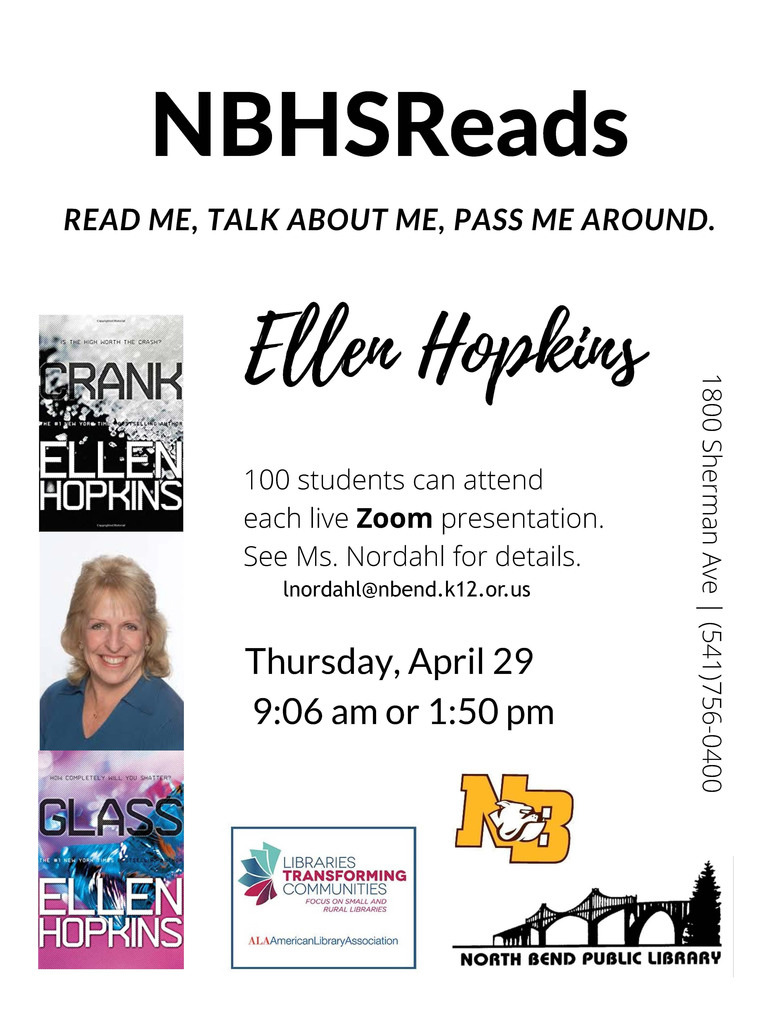 North Bend High School ASPIRE program is looking for Volunteer Mentors! Planning for life after high school, applying for college, figuring out financial aid and scholarships, deciding what to study -- remember how hard that was? Here's your chance to help a high school student plan for life after graduation! No experience is needed. You don't have to be an "expert," just willing to make a difference. You receive invaluable training about education options, financial aid, scholarships, and more. You have access to free advice about your own educational options, or your child's. You have the chance to make a difference in your community. Volunteers do not need to have prior college experience. Applicants will need to pass a background check. To apply to be a mentor, contact: Ginny Prickett 541-751-7105
gprickett@nbend.k12.or.us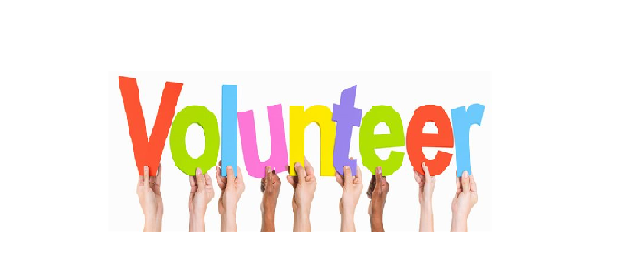 North Bend High School senior Jared Bower Solomon was presented with a Bay Area Chamber of Commerce scholarship. Read the full story in the news section.

Free meal pick-up will be available for students who are not attending in-person learning. Please see the flyer at
https://5il.co/r89c
for current locations and times.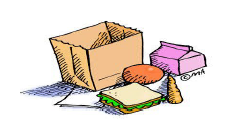 National School Counseling Week, sponsored by ASCA, highlights the tremendous impact school counselors can have in helping students achieve school success and plan for a career. Thanks NBSD Counselors!!