On Thursday March 2, ALL North Bend Schools will be dismissed 3-hours early. This is a calendar change for North Bay & Hillcrest. Lunch will be served prior to students being dismissed for the day.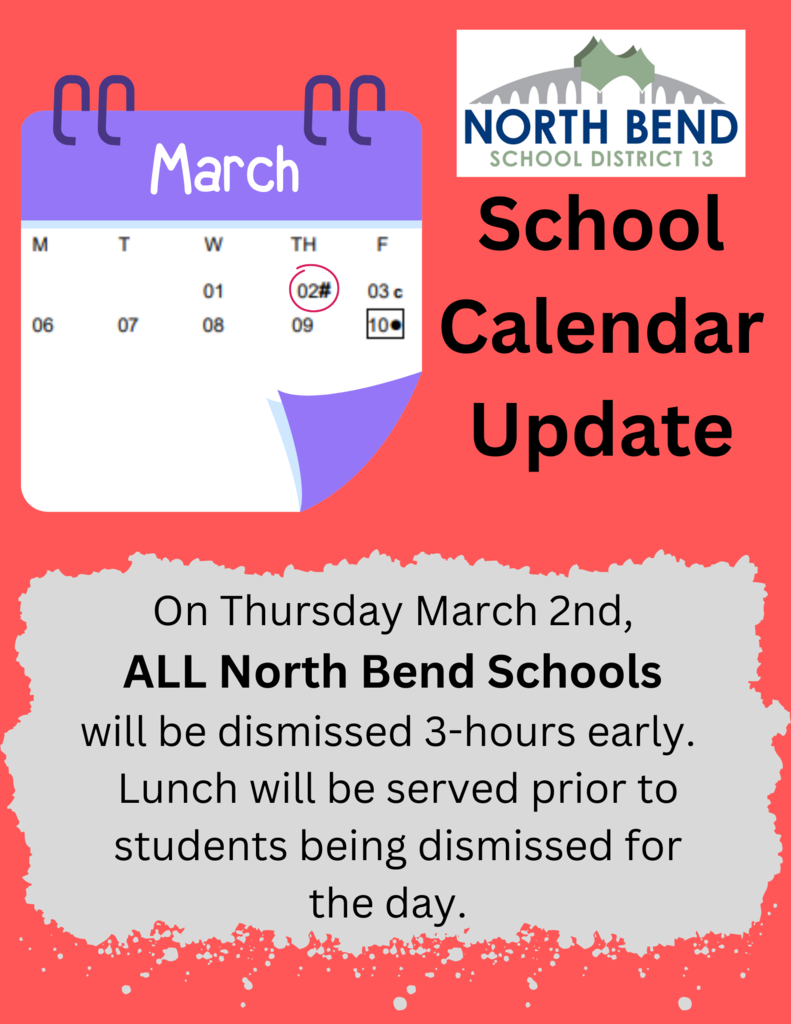 Due to the winter weather conditions, North Bend Schools are CLOSED TODAY, February 23rd. All after school and evening activities are also canceled.

With the impending snowfall, this is a good time to remind everyone how delays and closures are announced. Please read the attached announcement.

During lunch, students have been playing chess in the library. The tournament started with 15 players; it is now down to 4! Great things are happening at NBHS - Go Bulldogs.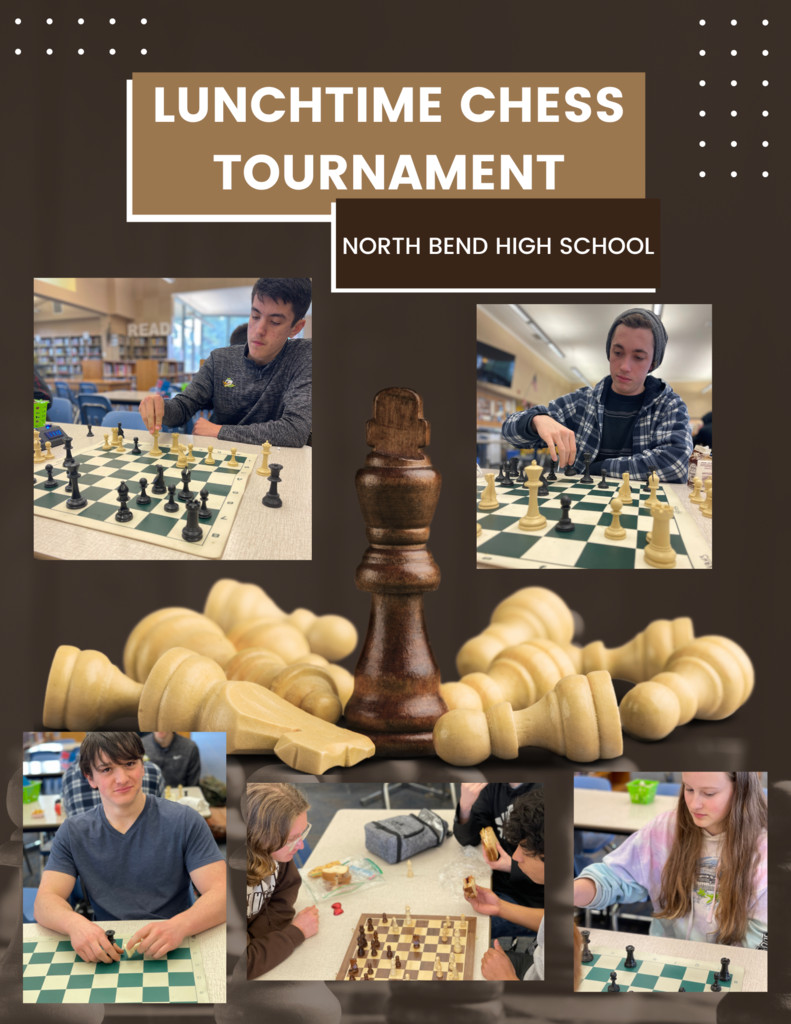 Congratulations to Sydney Howard! Sydney signed her letter of intent to attend Southern Oregon University!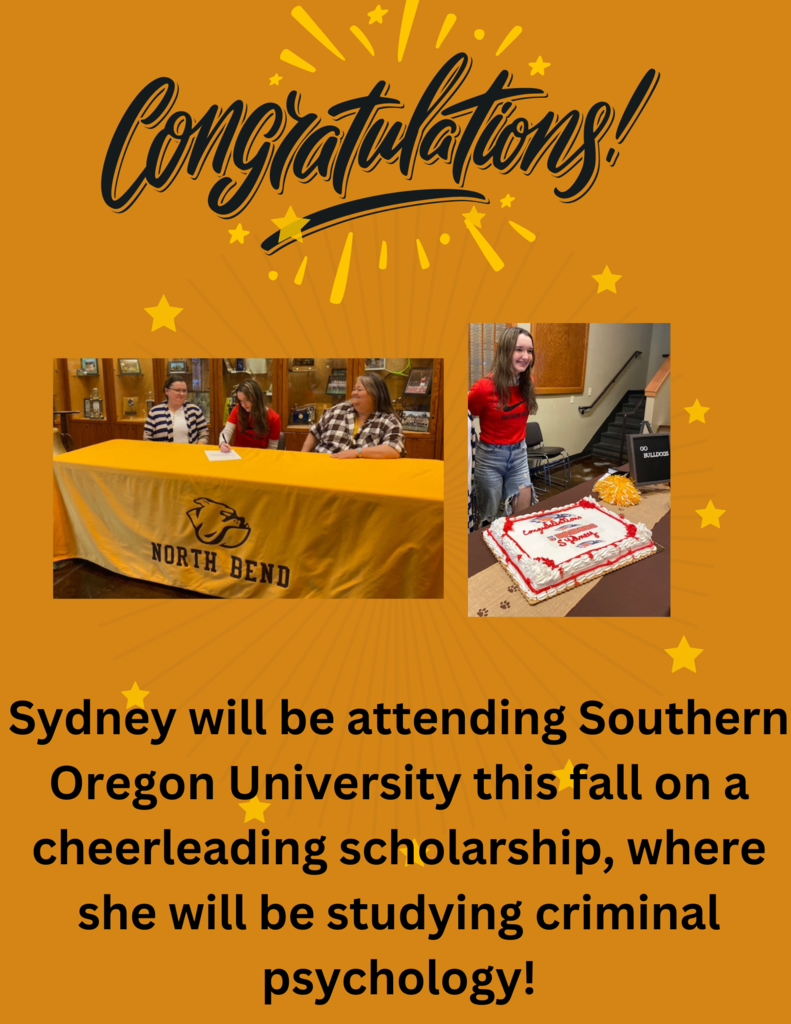 Enjoy the February NBMS News Bites!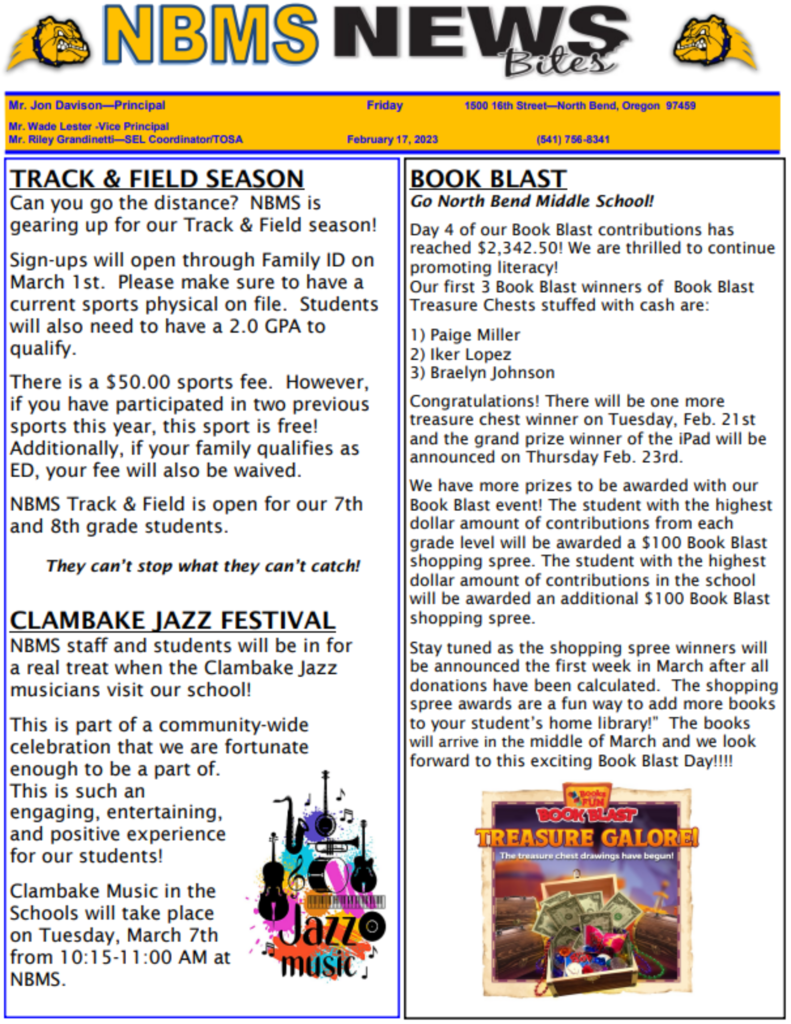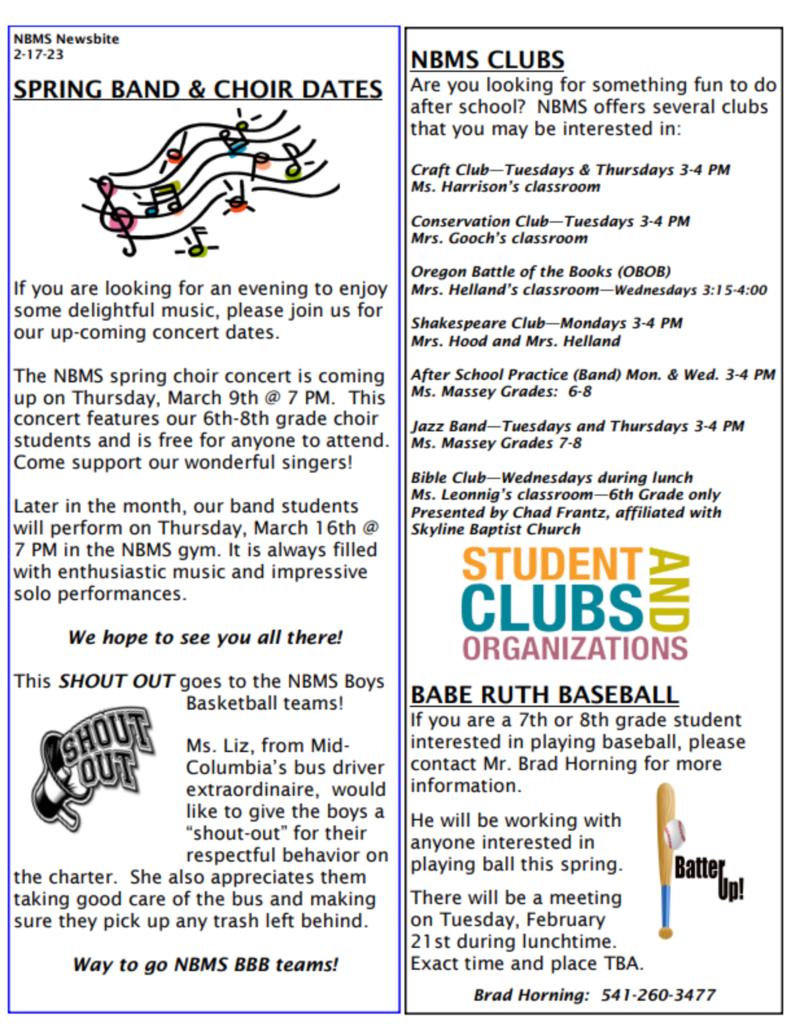 Presidents Day. No school on Monday Feb 20th.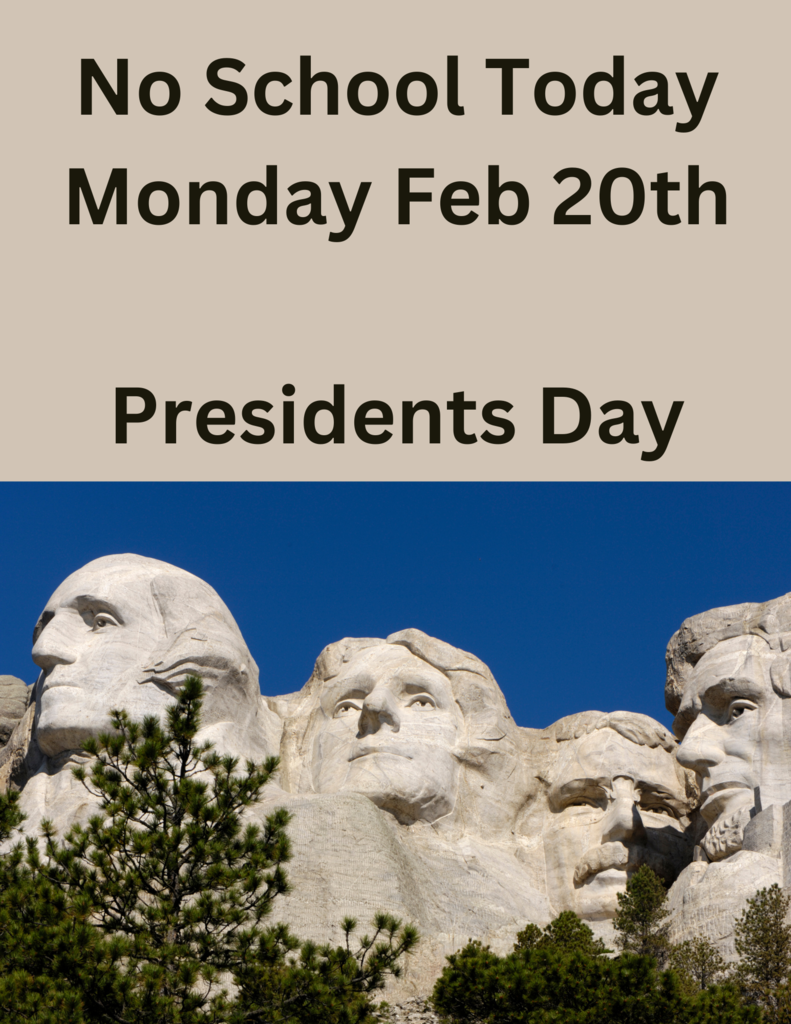 CONGRATS to the North Bend High School Swim Team, they left today for the state competition. Go Bulldogs!!!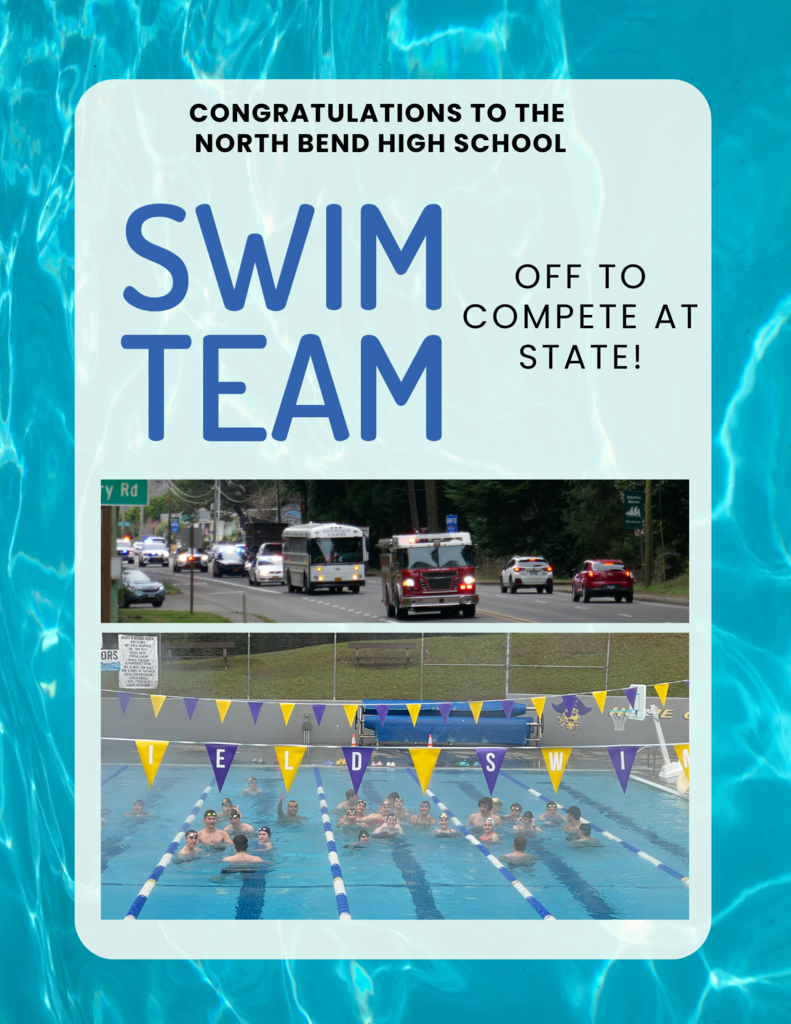 The next Senior Parent meeting is on March 6th at the Hall of Champions. Meeting starts at 6:00!!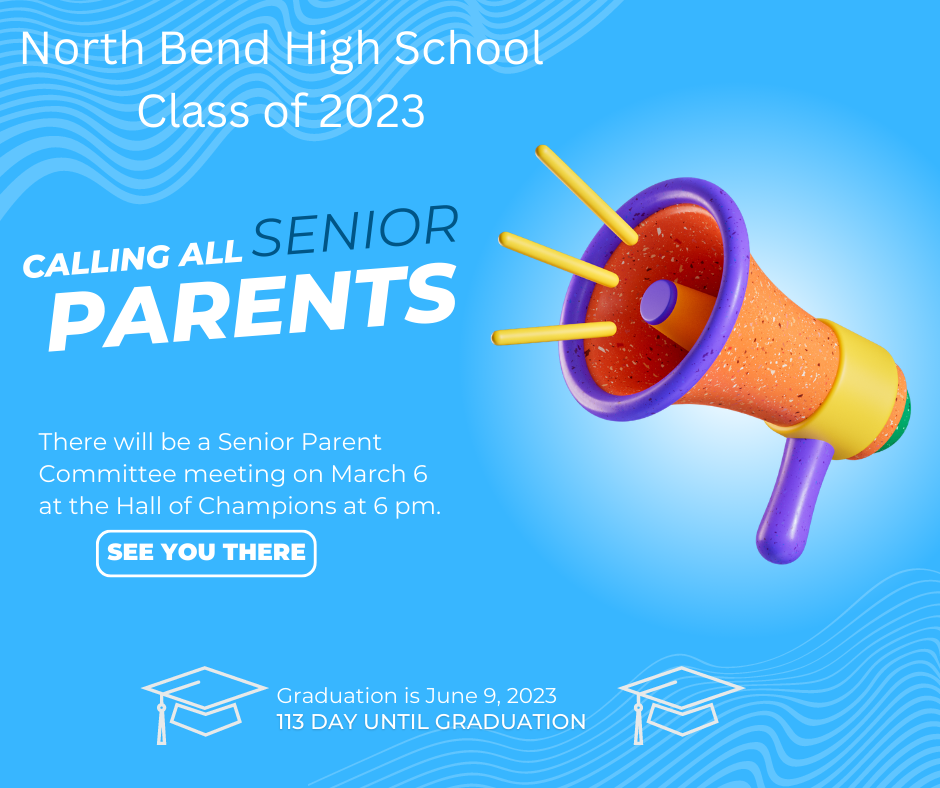 Thank you Office Parkhurst for everything you do for the North Bend School District.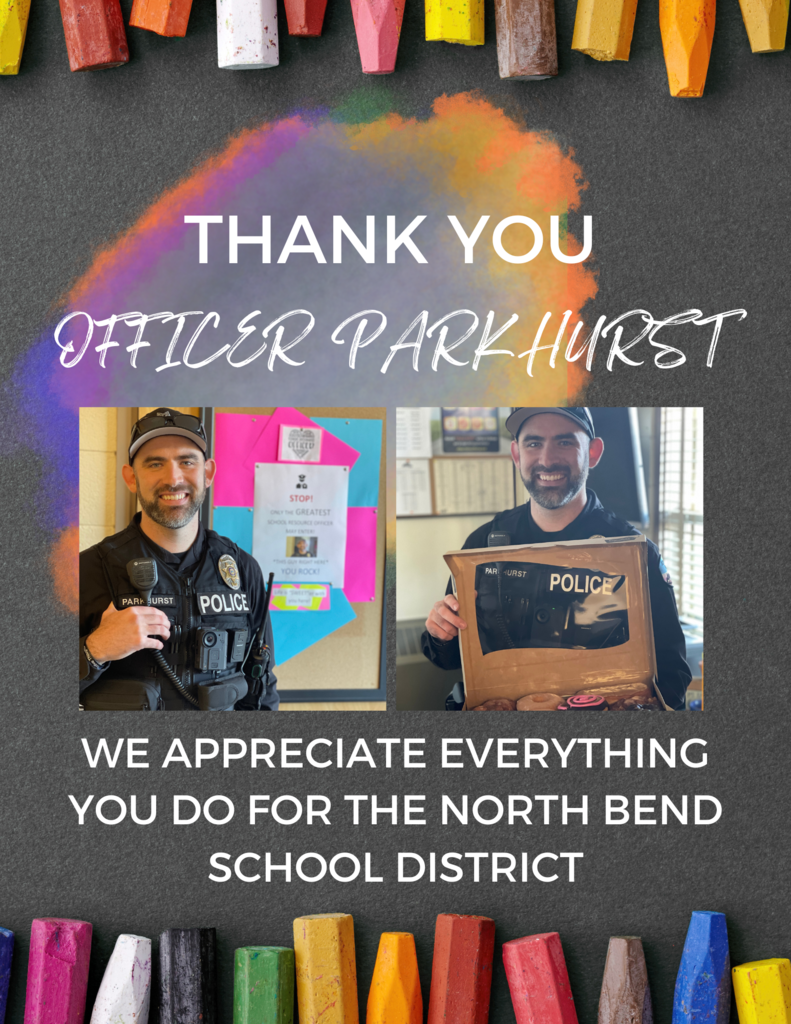 Due to icy conditions all schools will be on a two hour delay.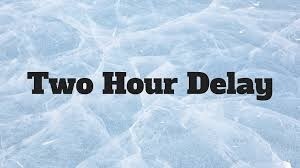 Congratulations to North Bend High School Cheer and their 5th place finish at the state tournament! This is a group with a strong tradition of success. Way to go Bulldogs!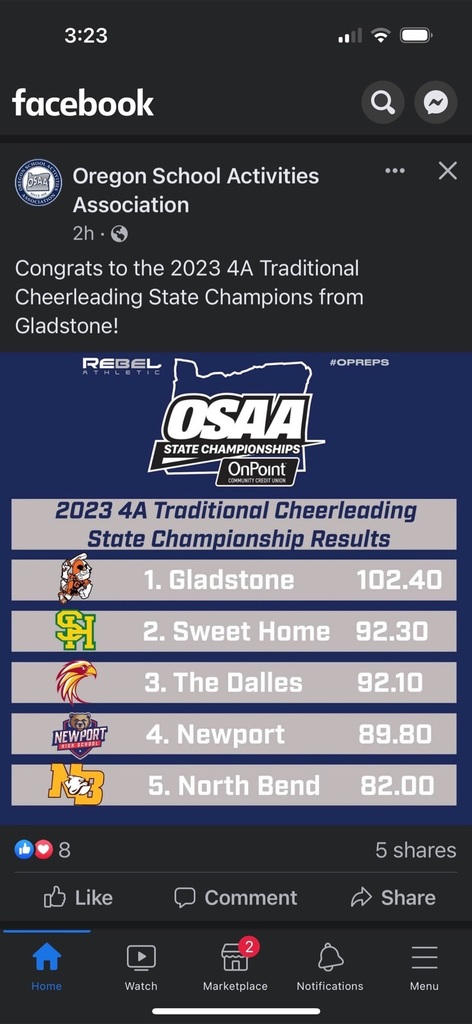 North Bend High School Knowledge Bowl teams attended the Coos Bay Invitational this Tuesday and battled against teams from Brookings-Harbor, Coquille, Marshfield, and Elkton. North Bend A squad took first place overall, with the B & C squads, taking sixth and seventh out of 10 teams. Go DOGS!

Celebrating the Seniors on the Basketball and Cheerleading teams!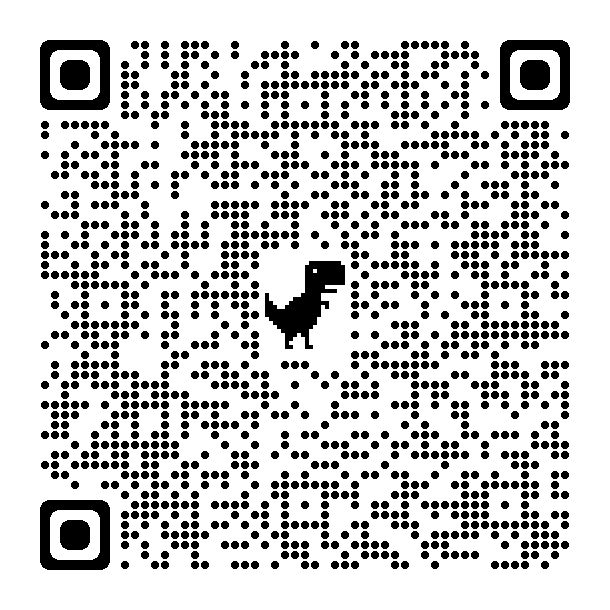 No School for Student Friday February 17, 2023.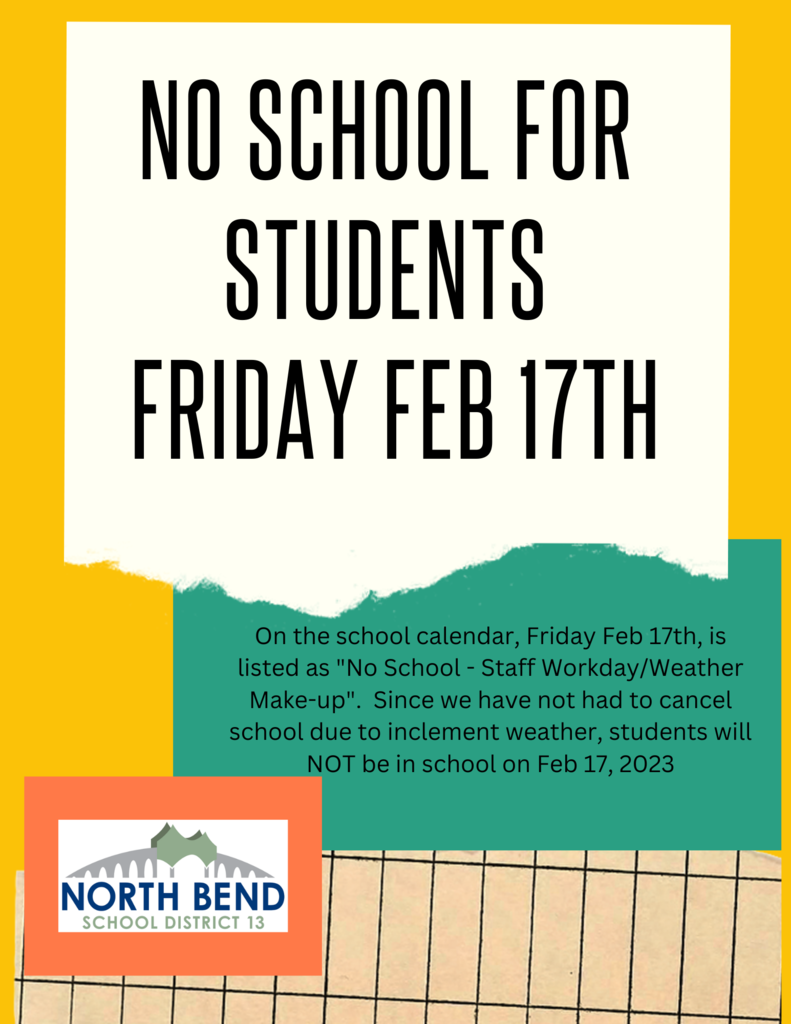 Today we are highlighting the Construction Trades CTE Program. This amazing program is run by Garrett Holmes. Be sure to read the student quotes!! Great things are happening at North Bend High School - Go Bulldogs!!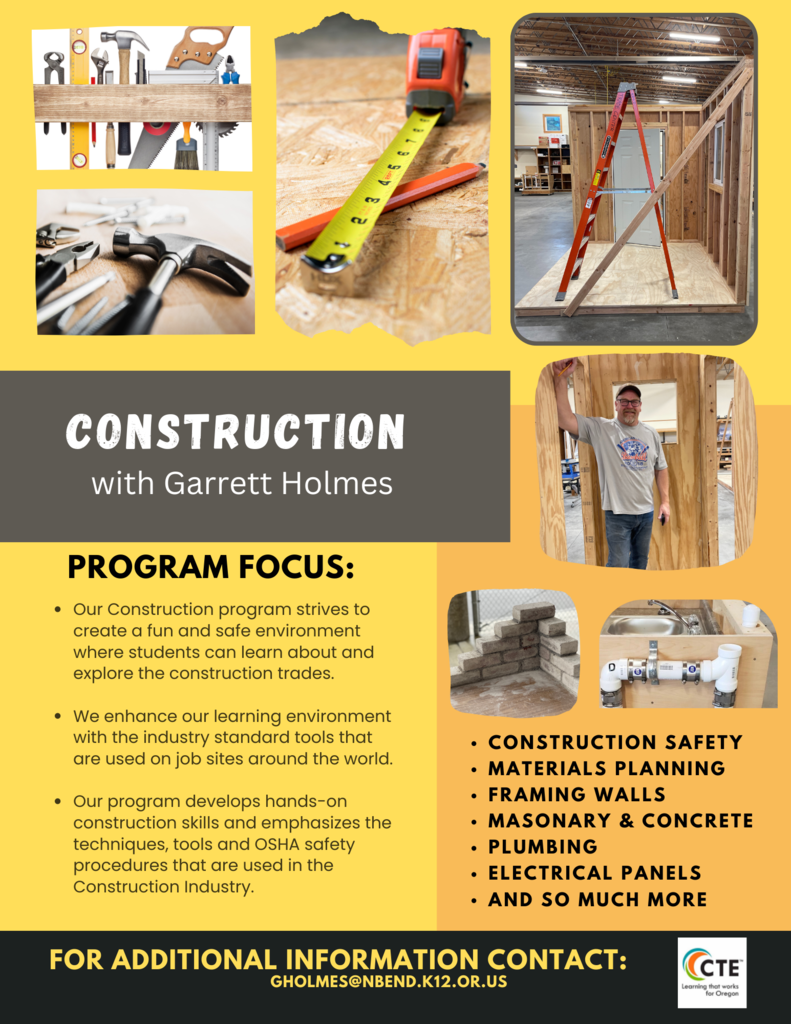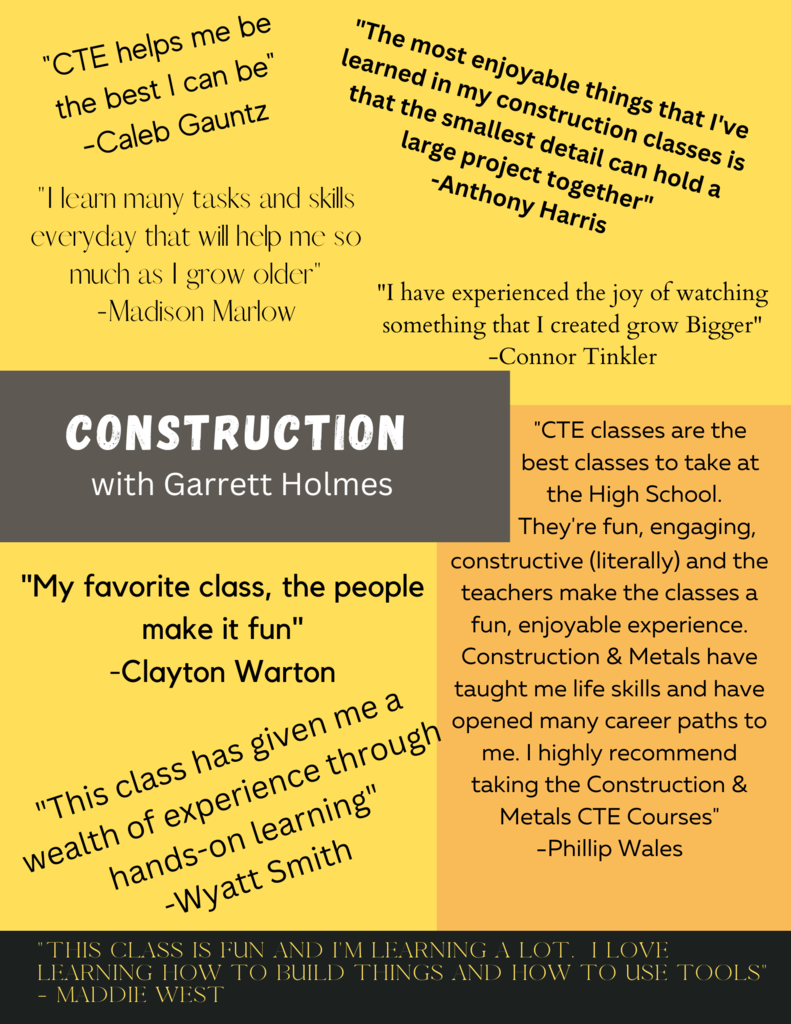 Quick update on a situation that arose at the high school earlier today (2/8/23) The police were called in for a fight that occurred off campus and involved a runaway student from another state. The final apprehension of this student took place in our parking lot. Due to the situation, there were emergency personnel on the scene. This situation did not pose a threat to the safety of the students or staff of the high school. The situation has been resolved and I want to remind everyone that the safety and security of our students and staff is a priority. I want to thank everyone for their professionalism and patience as we address these types of challenging incidents.

Always fun to see the North Bend School District staff cheering on the basketball teams. Supporting students in the classrooms and on the courts. Great things are happening in North Bend - Go Bulldogs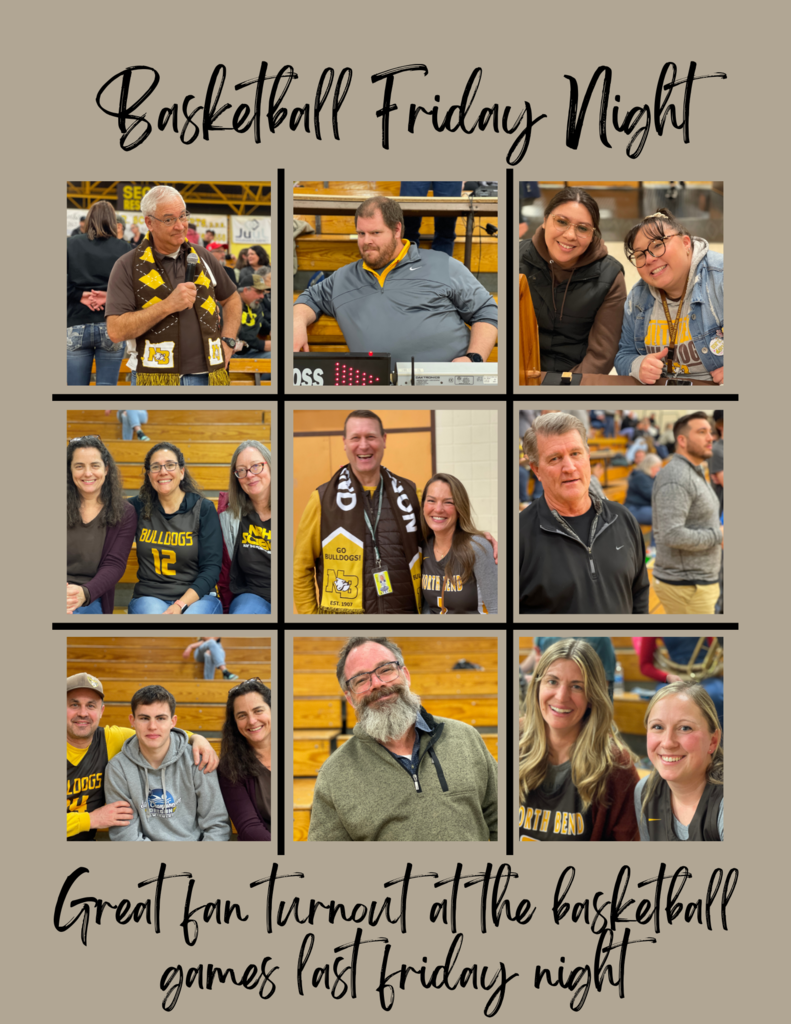 Great things are happening at North Bend High School - Go Bulldogs!