Back for two nights only! This Friday & Saturday, December 2nd & 3rd at 7 pm! The Curious Savage at the North Bend High School Multipurpose Room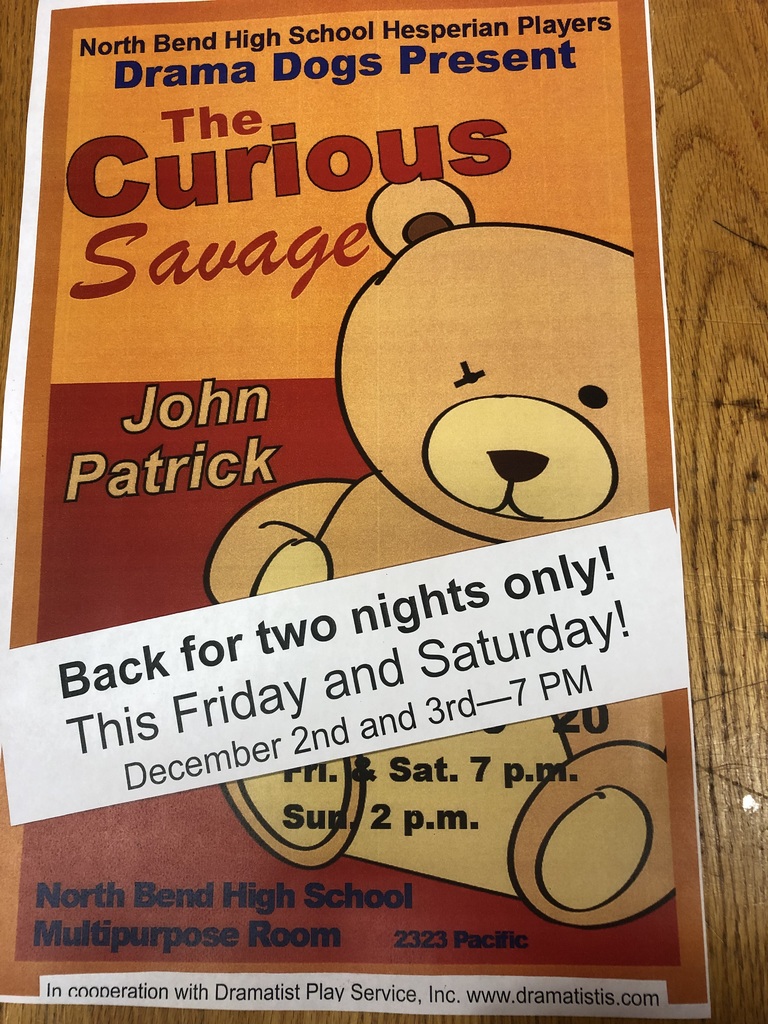 No School on Friday December 2nd. The North Bend School District will be having a Teacher Inservice Day on Friday Dec 2nd. This means it is a non student day in all the district buildings. School will resume on Monday Dec 5th.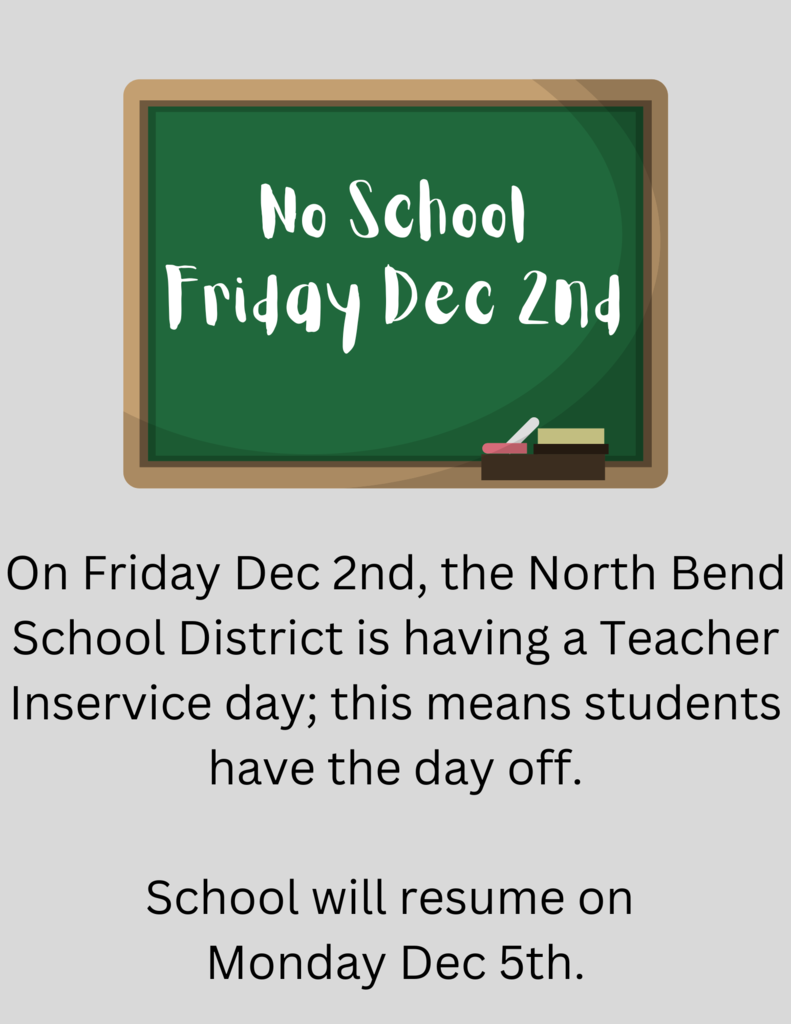 Scarves, Beanies & Buttons OH MY!!! Scarves & Beanies are here and will be available after Thanksgiving Break! They will be available during upcoming sporting events and for direct sale here at the school. Dates will drop soon!

Bus Jam 2022! Show your school spirit & community support by dropping off an unwrapped gift at the North Bend Bi-Mart on Saturday Dec 3rd from 10 am - 3 pm.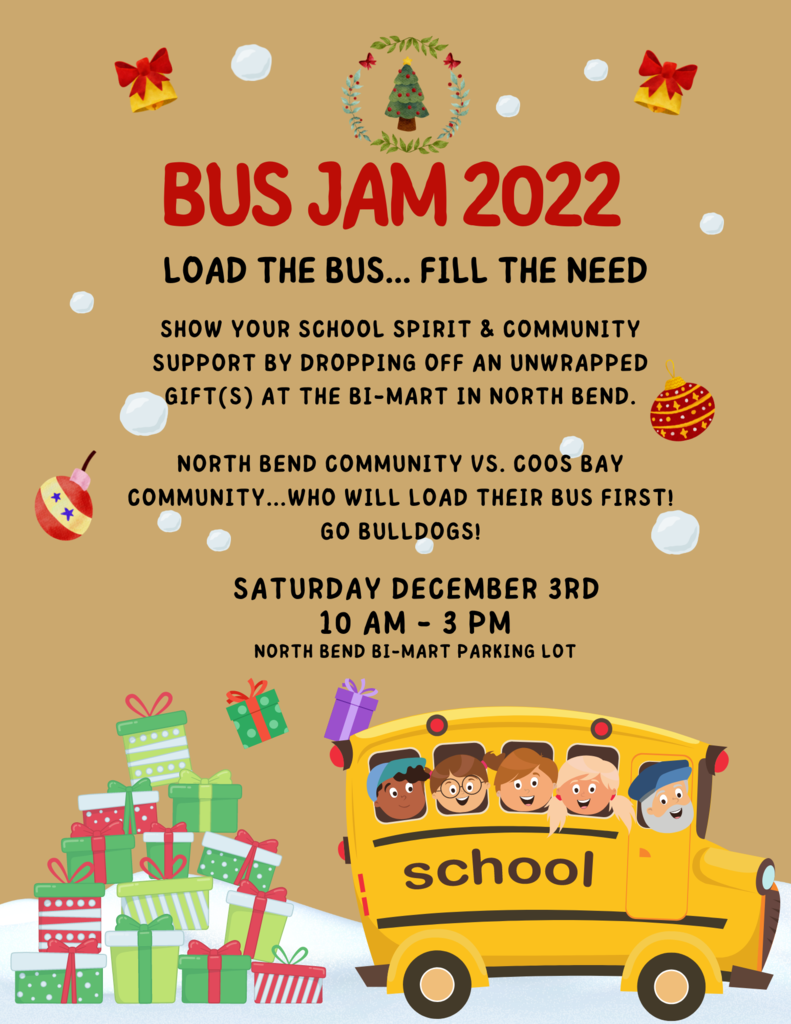 Sorry to announce, the performance of The Curious Savage for this weekend, November 18, 19 & 20th, has been canceled due to illness. The Drama Dogs are hoping to reschedule it for another date; if that happens, additional information will be posted.

North Bend High School Hesperian Players Drama Dogs invite you to The Curious Savage by John Patrick. This delightful performance will be in the North Bend High School Multipurpose Room, 2323 Pacific St. Shows are Nov. 18-20, times are Friday & Saturday at 7 PM Sunday at 2 PM. Adults $10, Senior $7, students $5.

Celebrating Veteran's Day at North Bay Elementary with the NBHS Jazz Choir and Band and some of our amazing vets. Thank you to all who have served!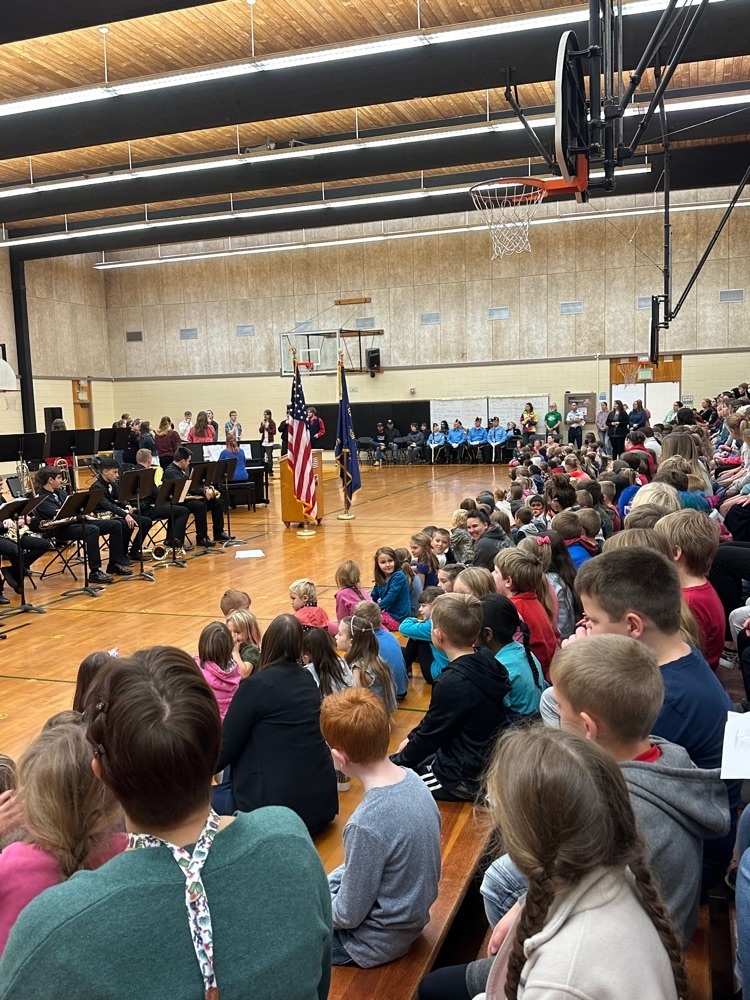 North Bend High School on 10/28/22, at apx. 9:17, just after the start of 3rd period, went into a Secure and Hold after a student alleged to a staff member that another student had stated they would be bringing a weapon to school today. We immediately called 911 to request law enforcement support on site and called a Secure and Hold, which is where doors are locked, students stay in class, but instruction goes on. North Bend Middle School and the NBSD Office were also notified. The staff member who received the initial report was able to identify who was alleged to be bringing the weapon and their location. Law enforcement arrived, the student was brought to a secure location away from other students and the Secure and Hold was lifted. The entire time that our school was under a Secure and Hold was approximately 20 minutes. Instruction is going on as scheduled for the remainder of the day.

Today the North Bend School District joined 100's of Coos County individuals to bring more awareness and raise funds for suicide awareness. You are making a difference!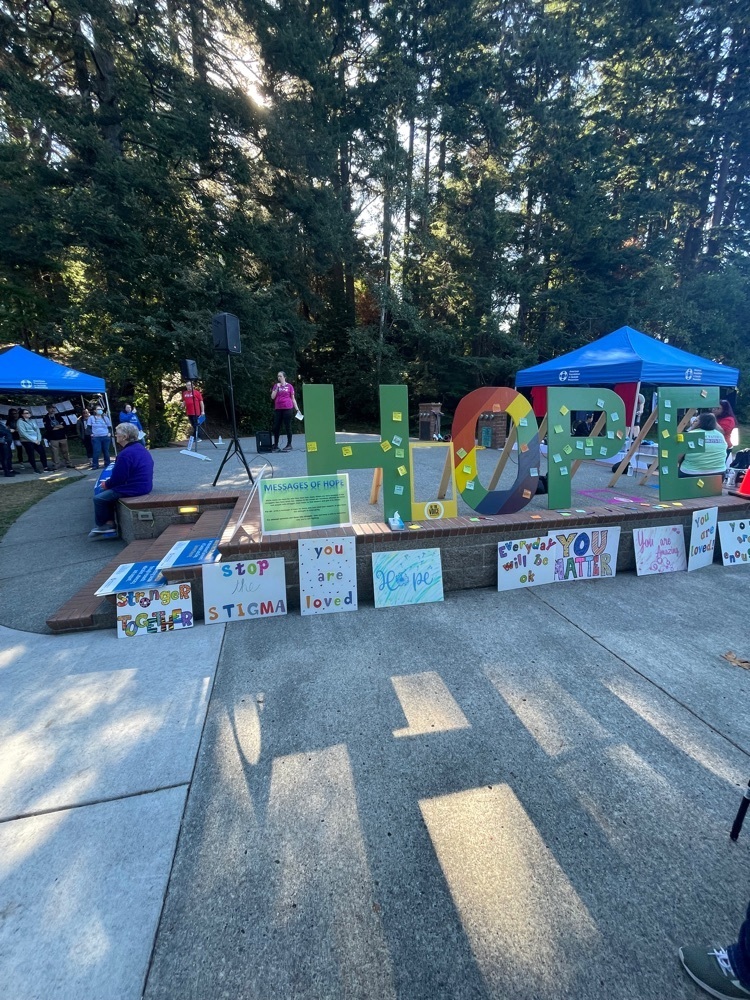 Have a safe and happy Summer. See you in September!
NBMS 8th Grade Graduation Celebration at Laverne Park!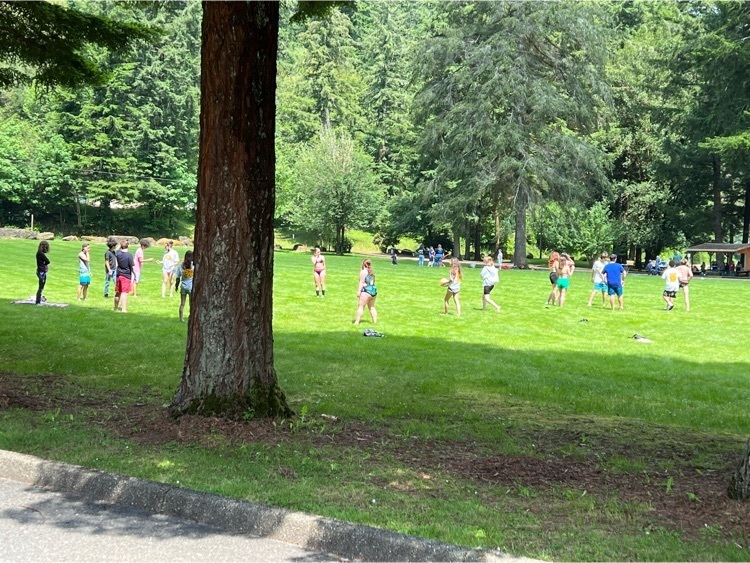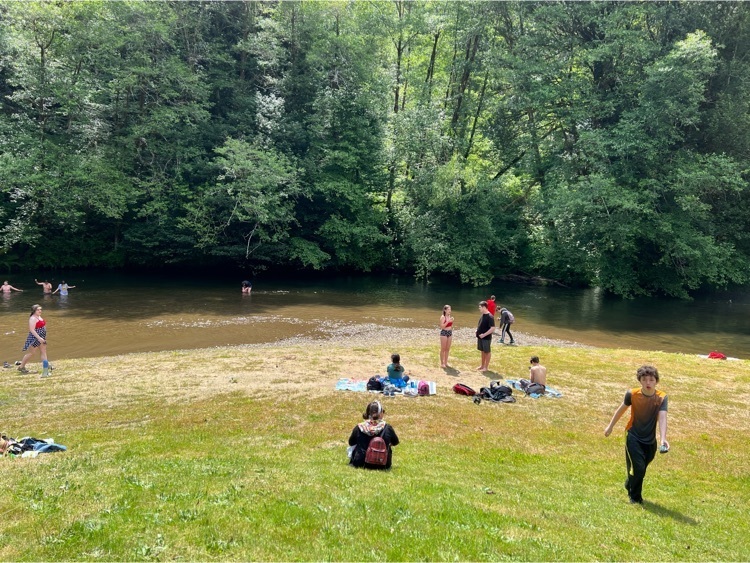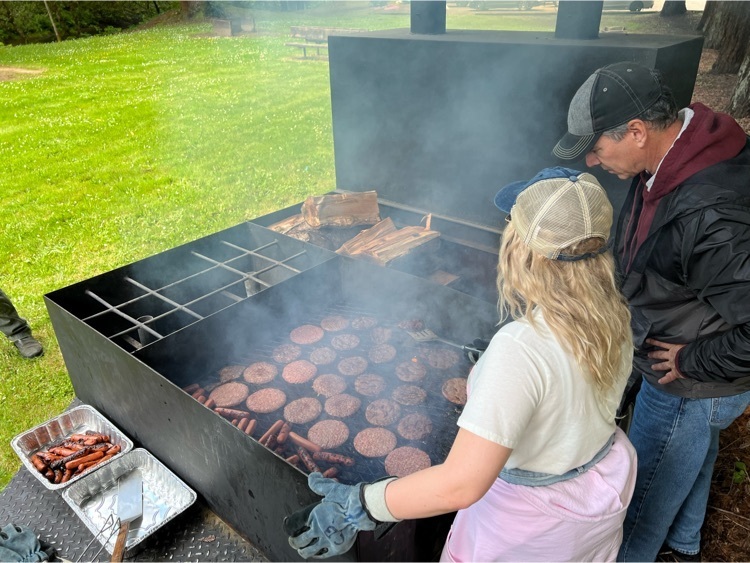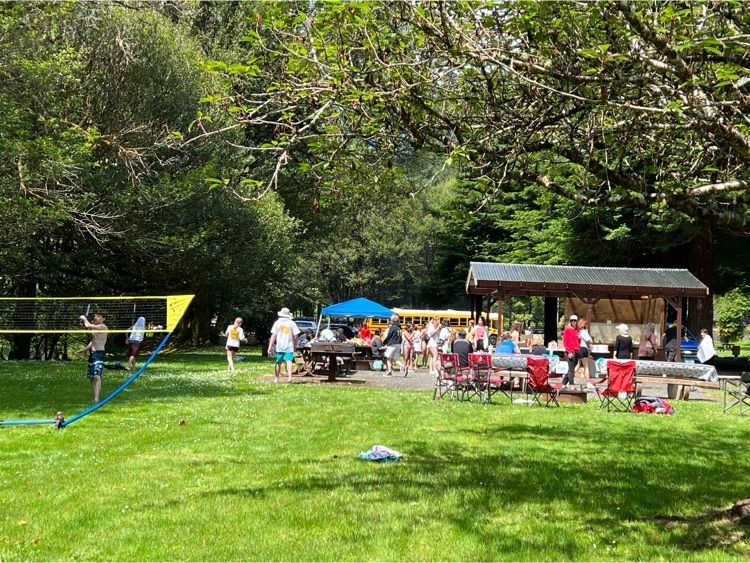 Congratulations NBHS class of 2022! Tonight we celebrate the accomplishments of students in this great class who have persevered through a tough four years. Your Bulldog spirit is honored and appreciated! Go Bulldogs!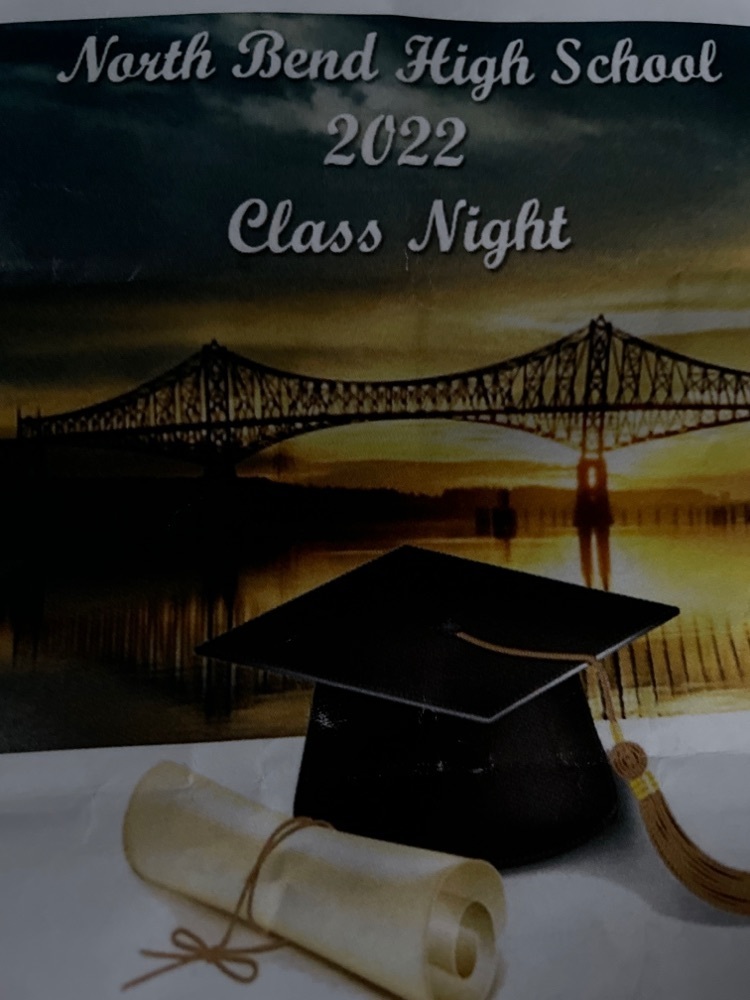 Today our NBHS graduating seniors had the opportunity to parade through the halls of our elementary schools and middle school in their caps and gowns. For some of our seniors, it was an opportunity to visit their previous schools and teachers. For our younger students, it was an inspiration for their own limitless futures.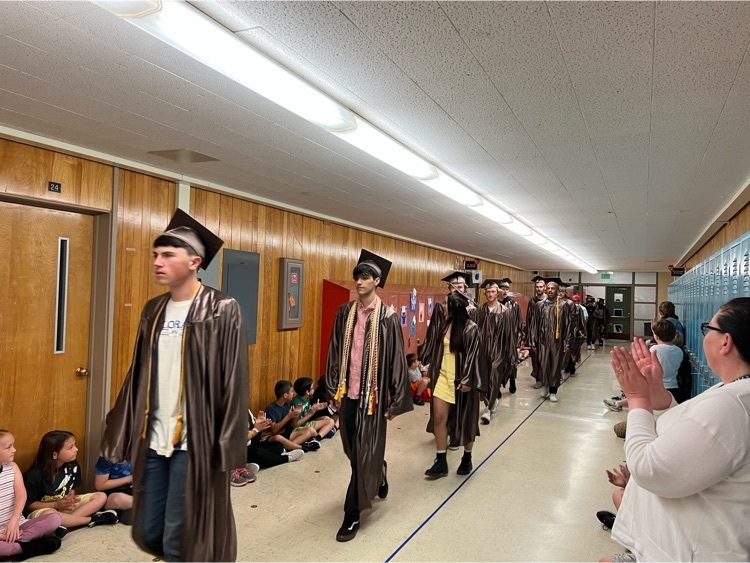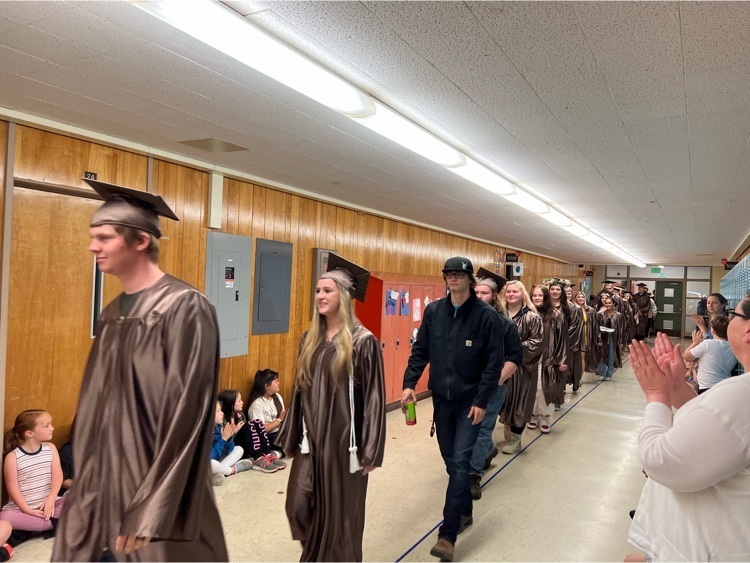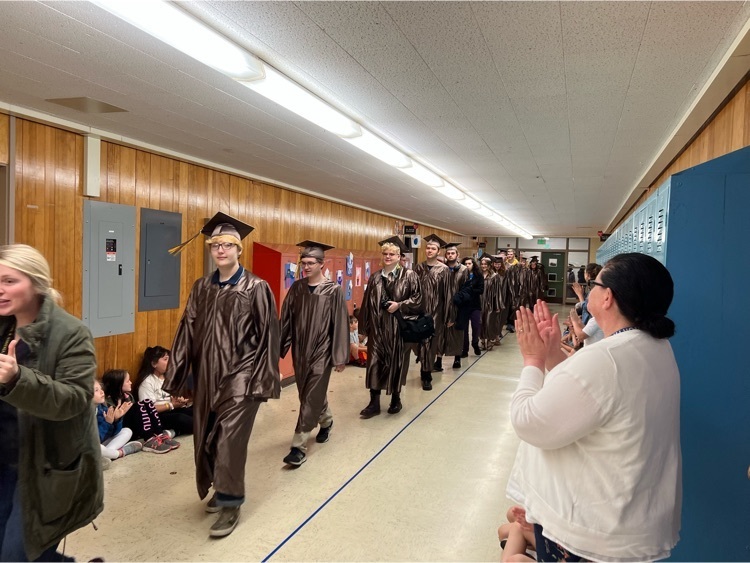 Todd Goergen (not pictured) of Boxcar Hill Campground along with staff members Randy Rushton, Christine Rushton, and Nikki Rushton presented a donation of $2,071.50 to the North Bend School District for the McKinney Vento program, which ensures that homeless children and youth are provided a free, appropriate public education, despite lack of a fixed place of residence or a supervising parent or guardian. Accepting the donation was NBSD Board Chair, Jim Jordan (NBSD Board Chair), Tim Crider (NBSD Director of Business Services), and Tiffany Rush (McKinney Vento Program Coordinator). North Bend School District is grateful for this generous donation for our students.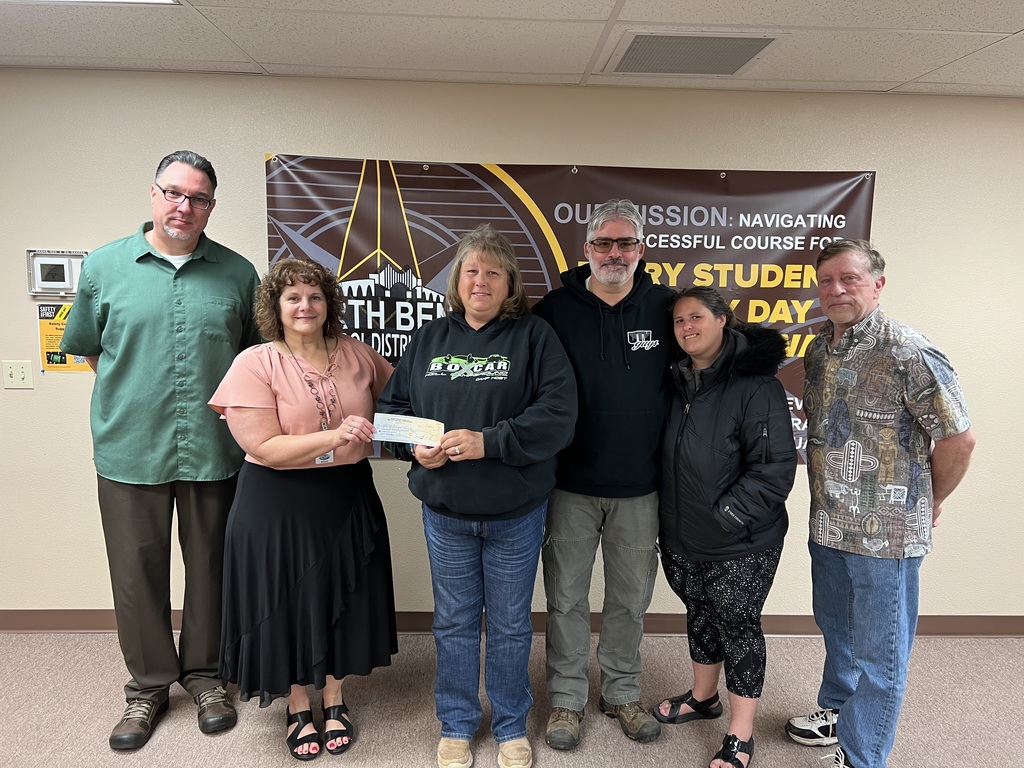 North Bend High School State Competitors Parade. Thank you North Bend Fire & Rescue for organizing the event.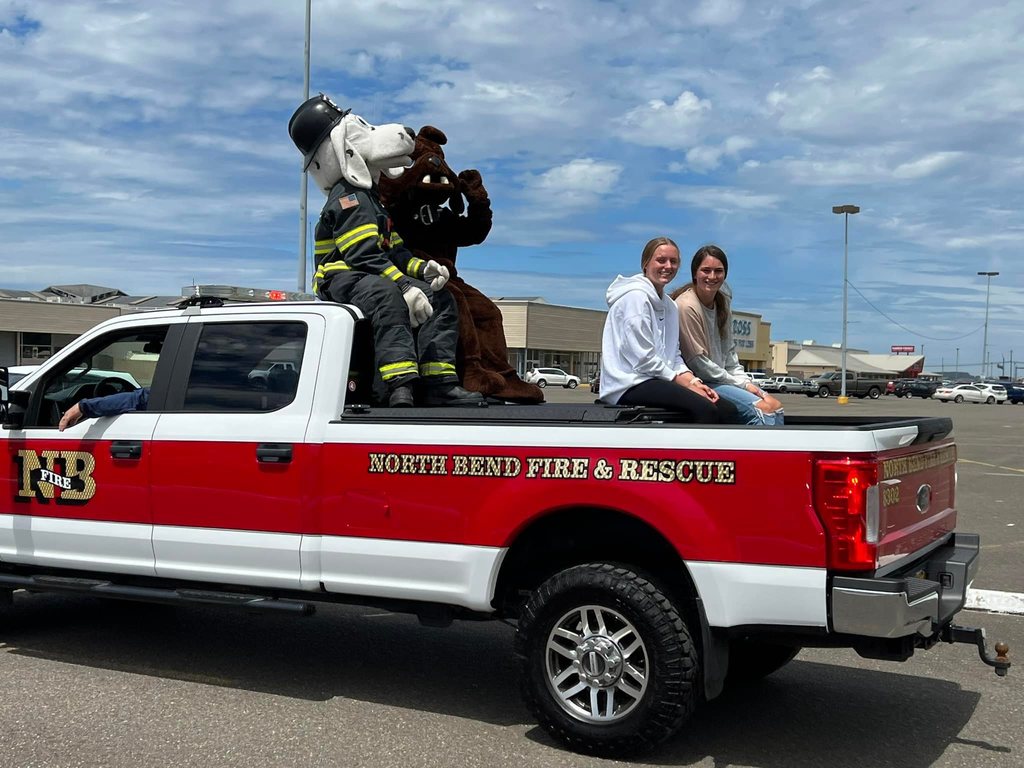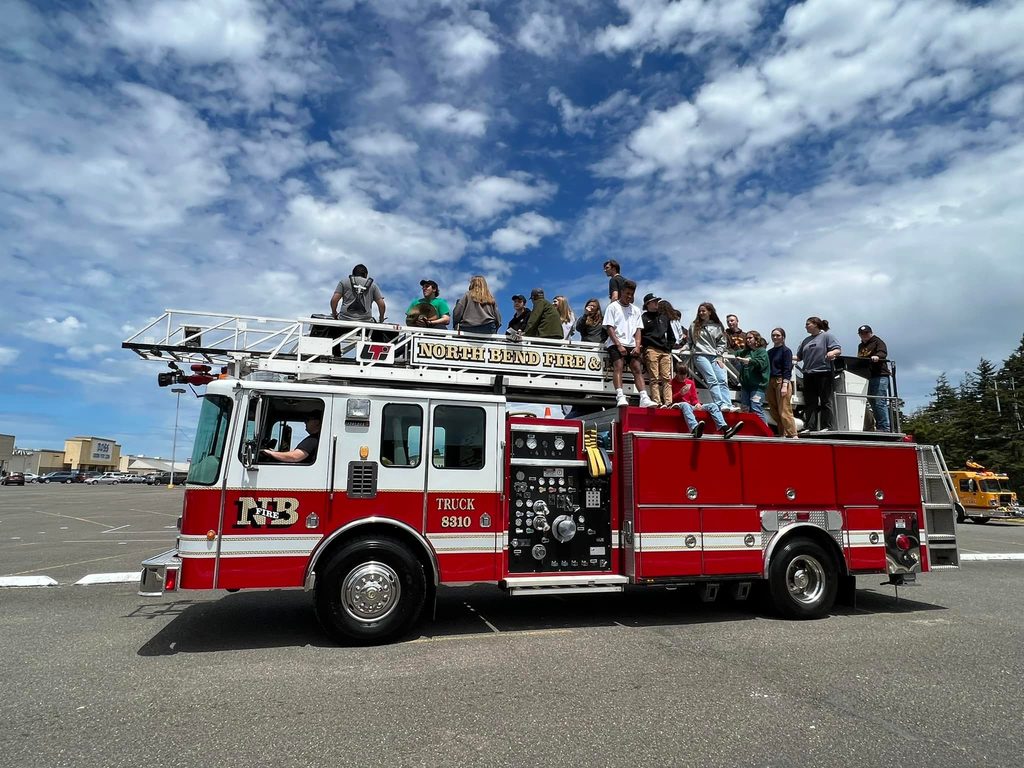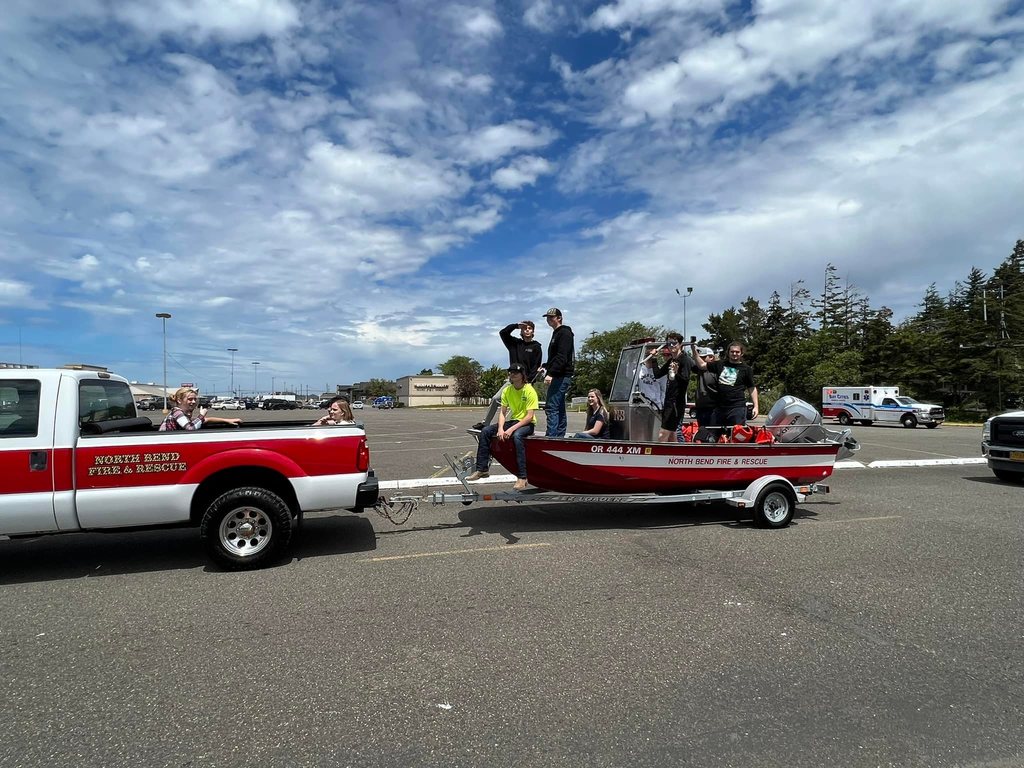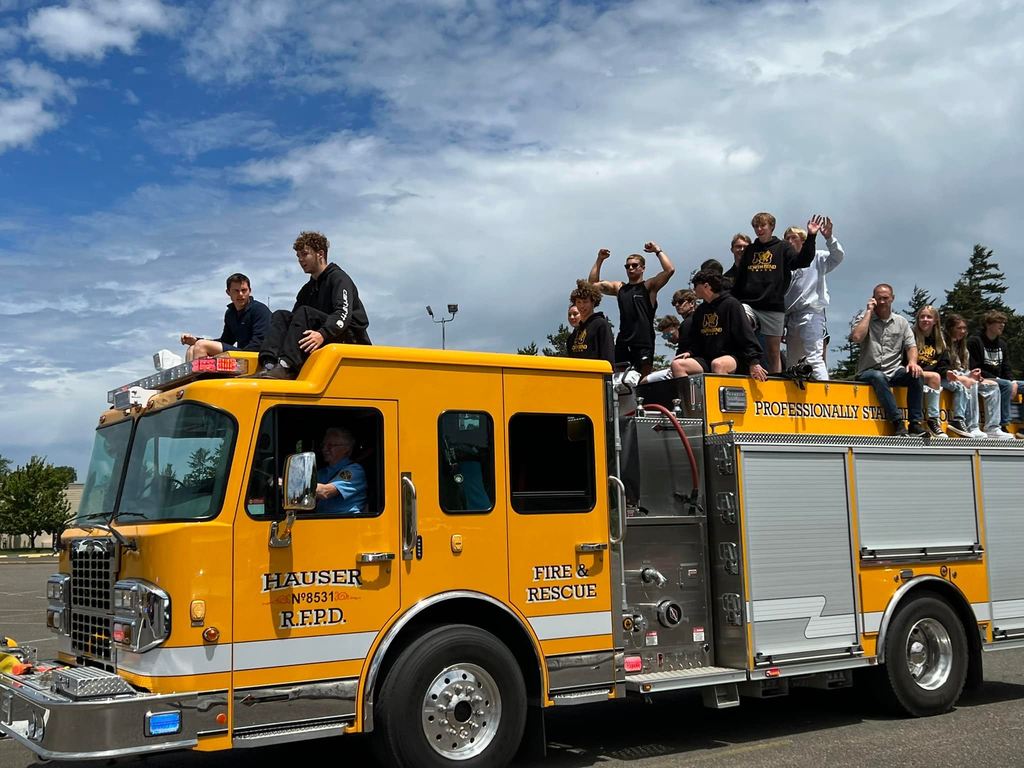 CITY OF NORTH BEND, OR PROCLAMATION Whereas, the City of North Bend is proud of its residents and their accomplishments; and, Whereas, the North Bend High School Choir, under the direction of Ken Graber, took second place in the 5A classification at the 2022 OSAA/OnPoint Community Credit Union Choir State Championships; and, Whereas, Mr. Graber and his team are wonderful examples of the caliber of students and staff at North Bend High School; and, Whereas, the City of North Bend and the North Bend City Council enthusiastically applaud the determination and success of the North Bend High School Choir; NOW, THEREFORE, I, Jessica Engelke, Mayor of the City of North Bend, in recognition of the aforementioned outstanding accomplishments, do hereby, on behalf of the citizens of North Bend, Oregon, extend congratulations and encouragement to you, North Bend High School Choir and Director Ken Graber and urge all citizens of North Bend to recognize your achievements and the distinction they bring to our community and encourage all citizens to applaud and celebrate this success. Dated this 26th day of May 2022. Jessica Engelke, Mayor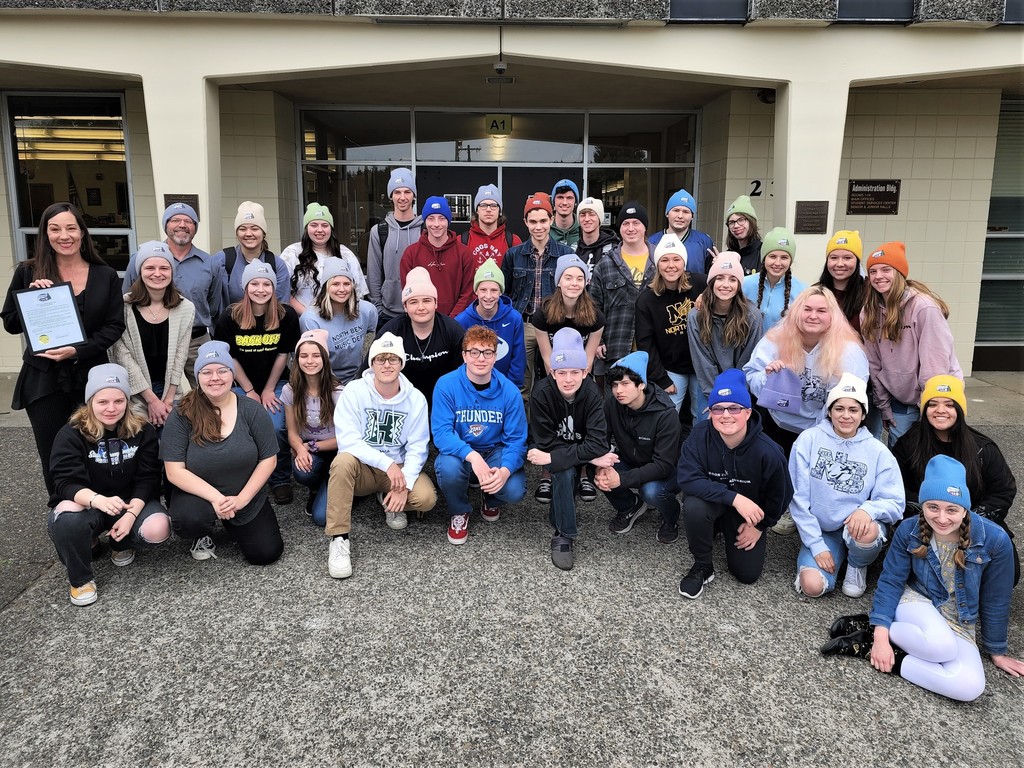 NBHS Vocal Music Department presented the Year-End Vocal Concert tonight. Great job students!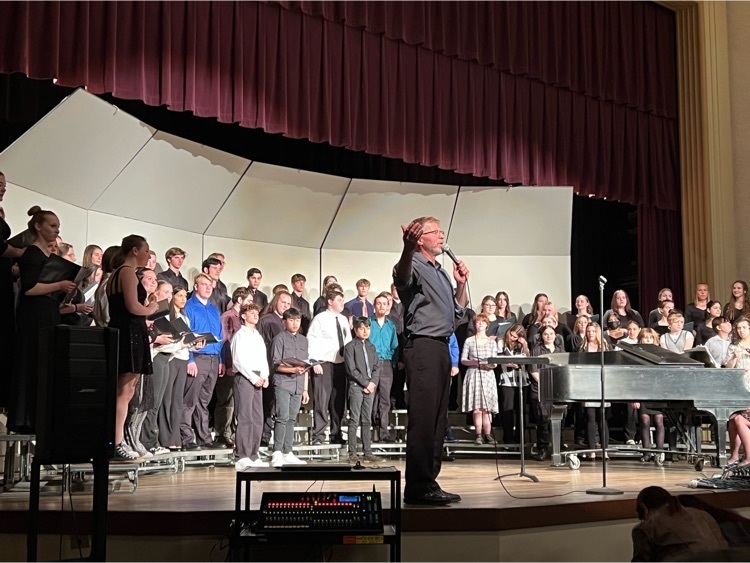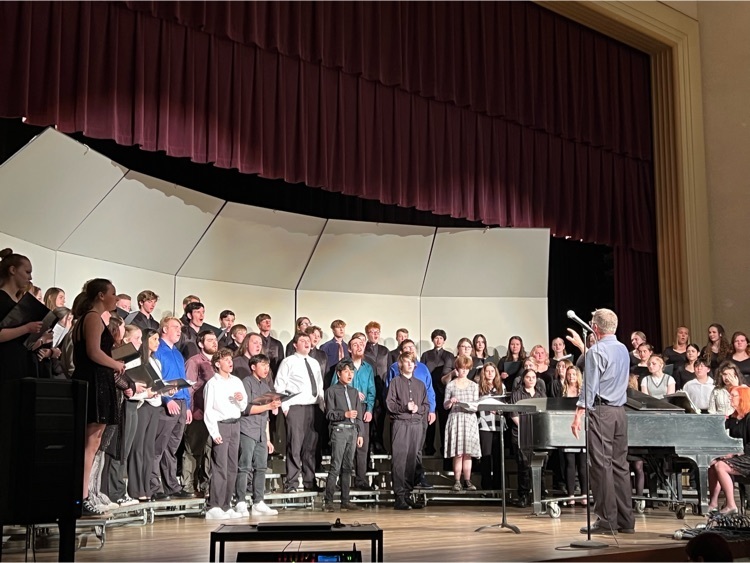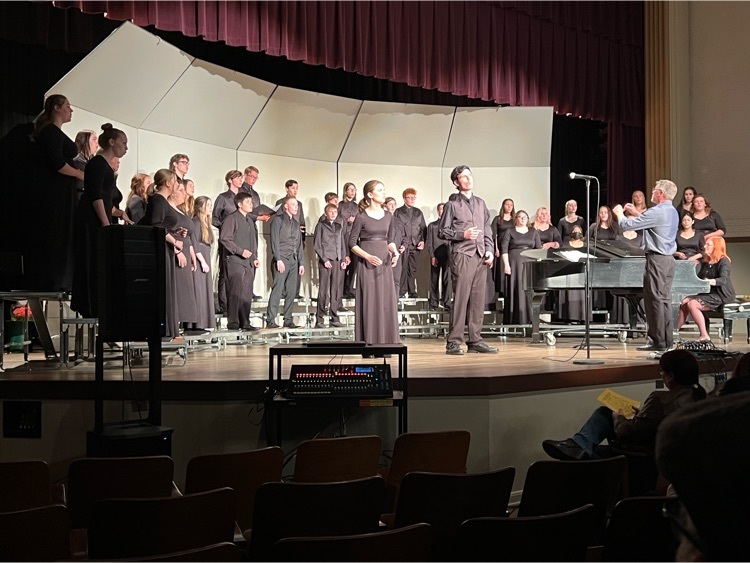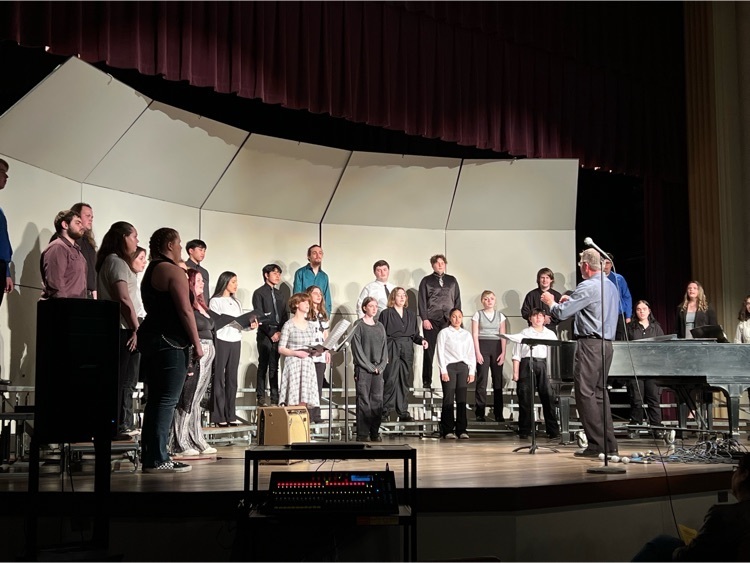 It's hard to believe that the May 17th Election Day is TODAY! On your May ballot you'll find the North Bend School District proposed bond measure. The proposed bond measure, if passed, would address health, safety, and security; repair and update aging school buildings; and expand hands-on learning and student opportunities. You can find more information, including a complete project list for all schools, online at
www.NorthBendSchoolBond.org
. The North Bend School District bond proposal can be found on the ballot as Measure 6-195. And please don't forget to vote in this election and all elections. Ballots can be placed into the mail, but must be postmarked no later than today or you can use an official drop site: OregonVotes.gov/dropbox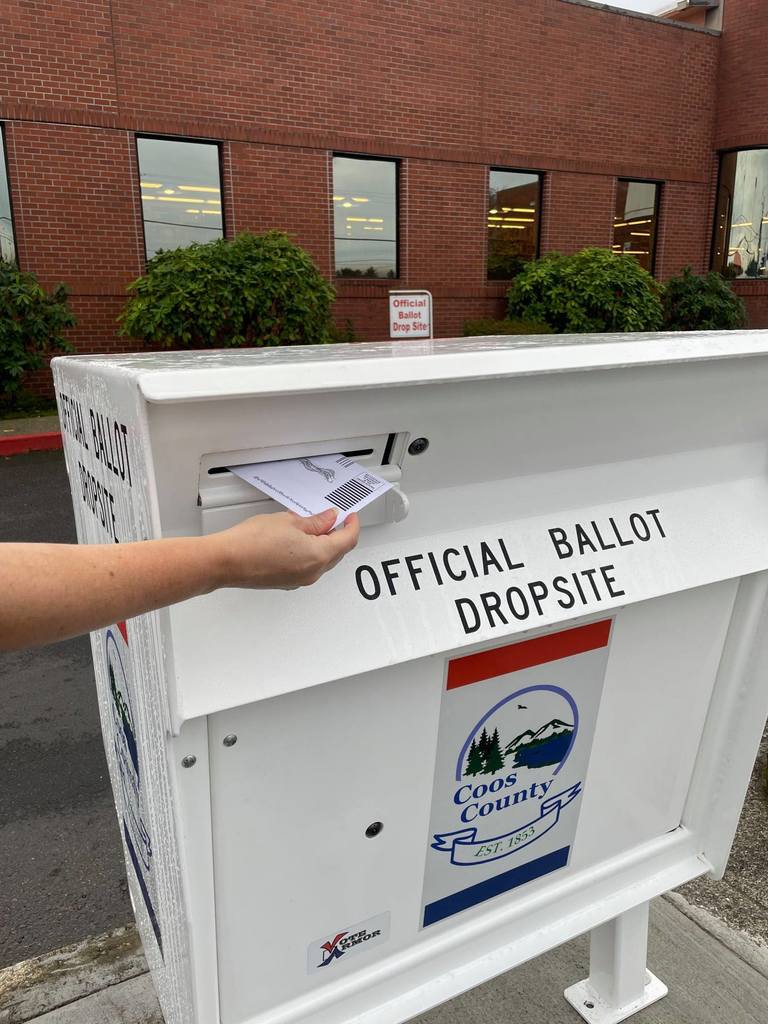 Did You Know? Hillcrest Elementary was built in 1949, the same year Meryl Streep, Billy Joel and Richard Gere were born! Here's what would happen at Hillcrest Elementary if the proposed bond measure passes: • HVAC upgrades • Window Replacements • New Secure Entryway • New Intruder/ADA Locks • New ADA Compliant Elevator • Electrical Upgrades • New Access Control System • Plumbing Upgrades Want to learn more and see a complete list of proposed bond projects? Visit
www.NorthBendSchoolBond.org
!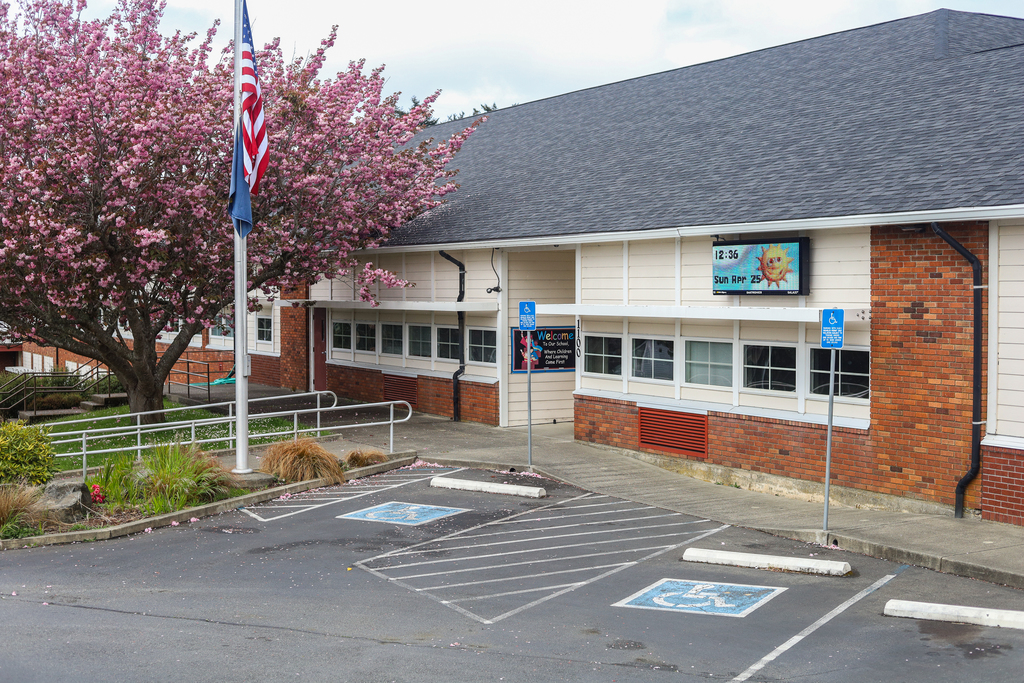 Between preparing healthy food, adhering to strict nutrition standards, navigating student food allergies, and offering service with a smile, North Bend School District's nutrition professionals have a lot on their plate. To celebrate their hard work and commitment, North Bend schools are celebrating School Lunch Hero Day today. This day, celebrated annually since 2013, was designated by The School Nutrition Association. School Lunch Hero Day provides an opportunity for parents, students, school staff and communities to thank those who provide healthy meals to nearly 30 million of America's students each school day.