It's always a great day to be a Bulldog, even better on rivalry day! Congratulations to the Bulldog girls basketball team for their victory versus Marshfield. Boys are playing the Pirates tough! Go Bulldogs!

North Bend High School Students we're treated to a visit from a cheetah from the Wildlife Safari after a long week of finals. Hope everyone has a great 3 day weekend!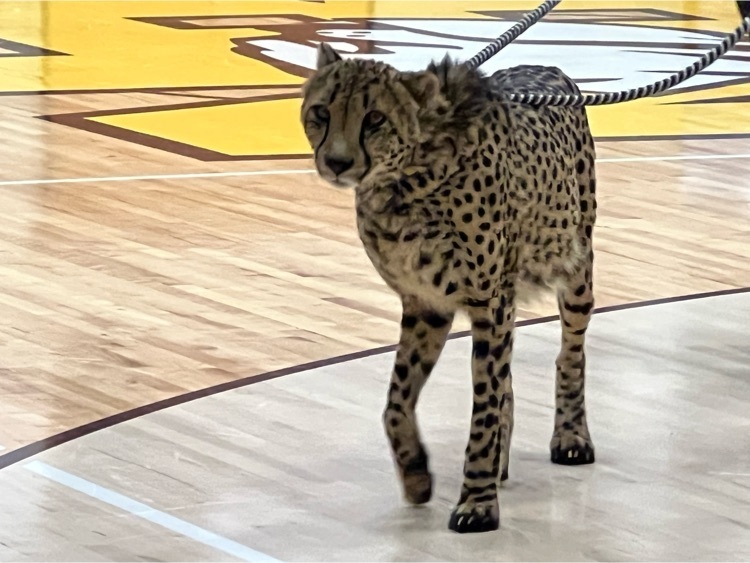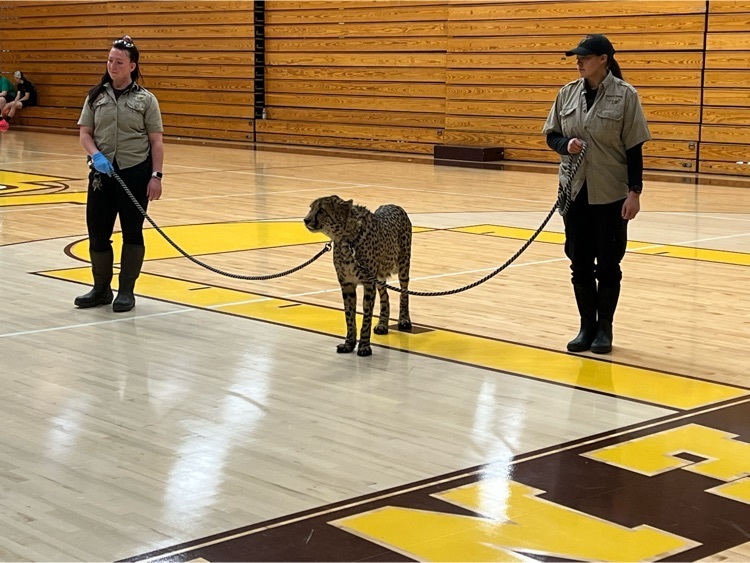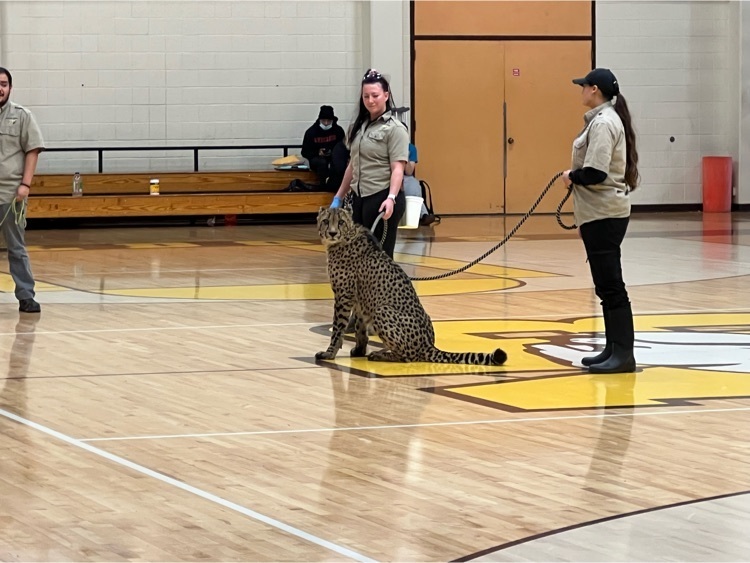 Thanksgiving is a time of gratitude and reflection, a time to focus on the good in our lives in an effort to remain hopeful and optimistic of what is yet to come. Hope can be a precarious feeling these days as the many months of hardship we have faced together are still fresh in our experience. My hope for all of us, very soon, is that this "Pandemic" evolves into an "Endemic". This fall, schools were able to bring students back into our buildings five days a week for full-time, in-person instruction. School and district leaders worked side by side to overcome the many obstacles in order to be safe and stay safe throughout each day. Figuring out how to teach and move through the building was only one of the challenges. Our support staff have worked hard to transport students to and from school safely, figure out how to serve breakfast and lunch in the classroom and clean up afterwards. Scheduling this year has been particularly challenging as schools try to limit cohort sizes and still provide access to PE, music, and recess. Extra-curricular activities are truly an extension of the classroom. Access and opportunities for our students is essential for physical, social and emotional health. This has been possible due to the commitment of all coaches, our athletic director and staff, teachers and volunteers. I can't possibly express my gratitude enough for all who continue to support and guide our schools and students. Indeed, we have much to be thankful for in North Bend. As the superintendent, I am thankful for the opportunity to serve this community, students, and families. We are lucky to have each and every one of you as part of the North Bend School District. I'm looking forward to a wonderful 2022! You are appreciated! Happy Thanksgiving, Kevin Bogatin, Superintendent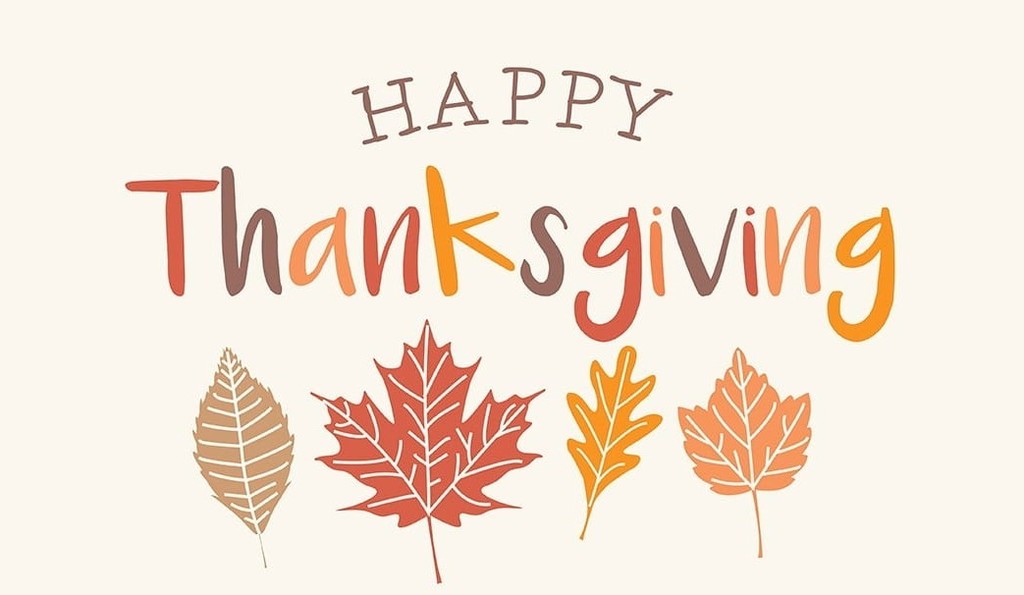 Our Western International Band Clinic qualifiers performed in Seattle this past weekend. These students worked hard and got a chance to play with internationally famed group "Project Trio" as well as composer Sean O'Loughlin. We are so proud of the students who represented North Bend High School: Charlise Stark, Trenton Parrott, Sarah Perry, Cody Perry, Madden Robertson, Rebecca Witharm, Avery Pex and Eli Meservey.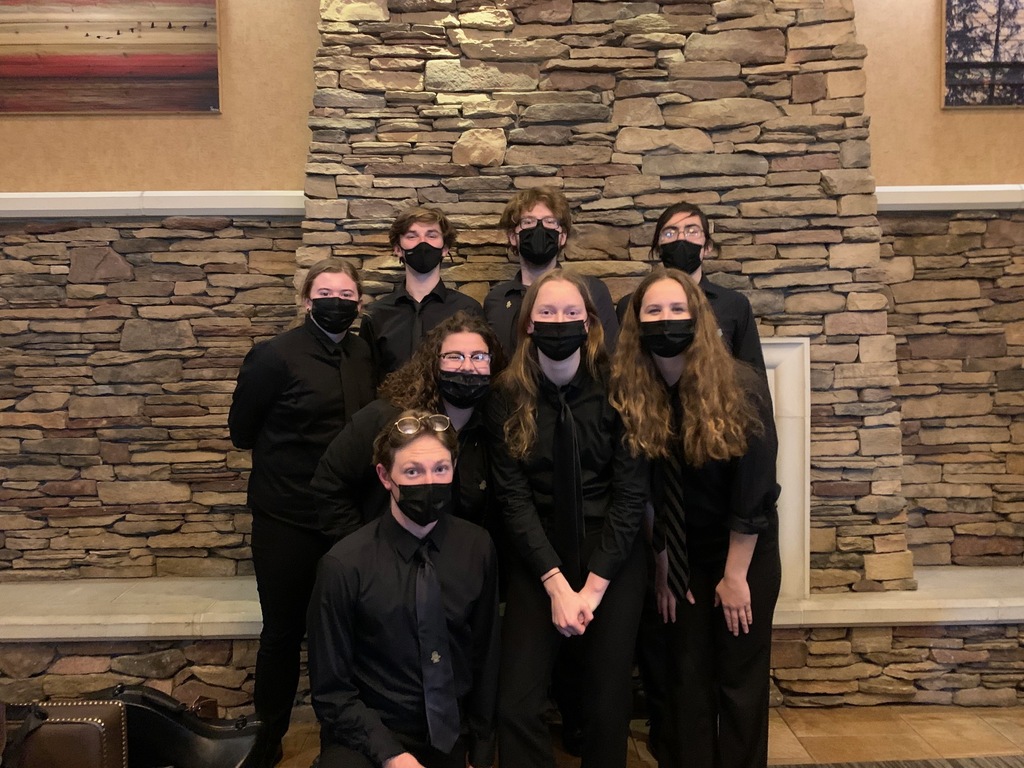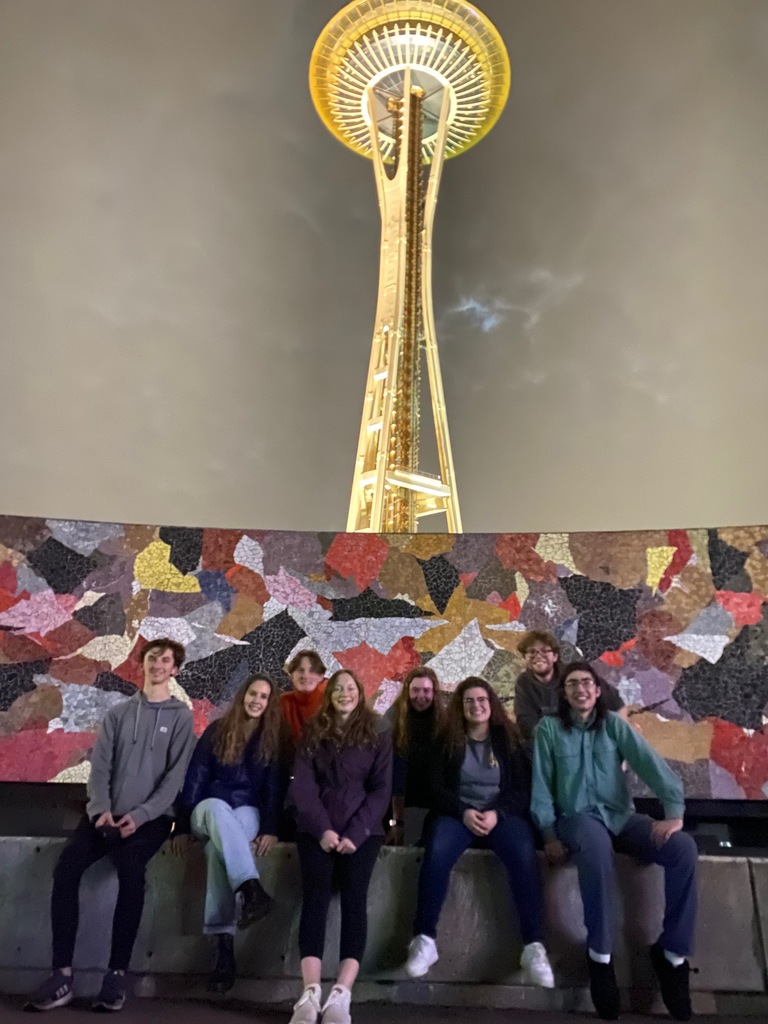 Today, North Bend Middle School Student Council finished up counting their food drive donations. Over 6,000 items! How amazing is that?!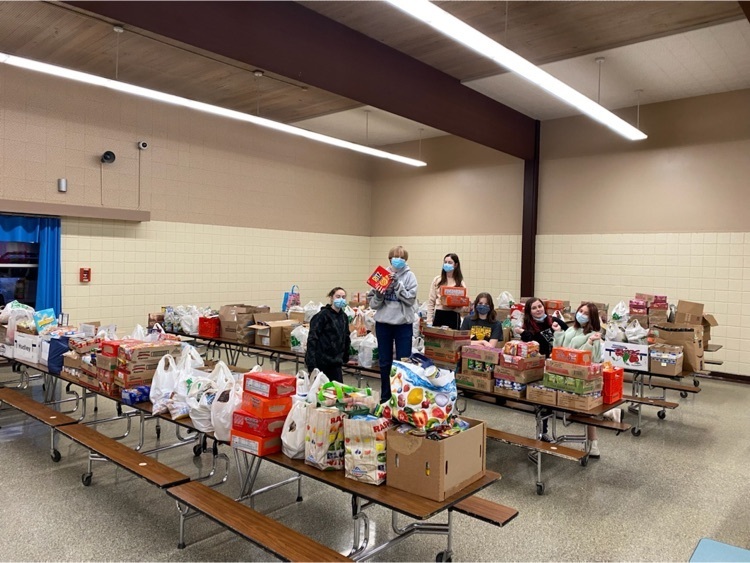 The After School Z Club gathered all the collected items from the NBHS Canned Food Drive that are ready to be distributed to our community. Special thanks to North Bend High School students and staff for all your hard work and generosity!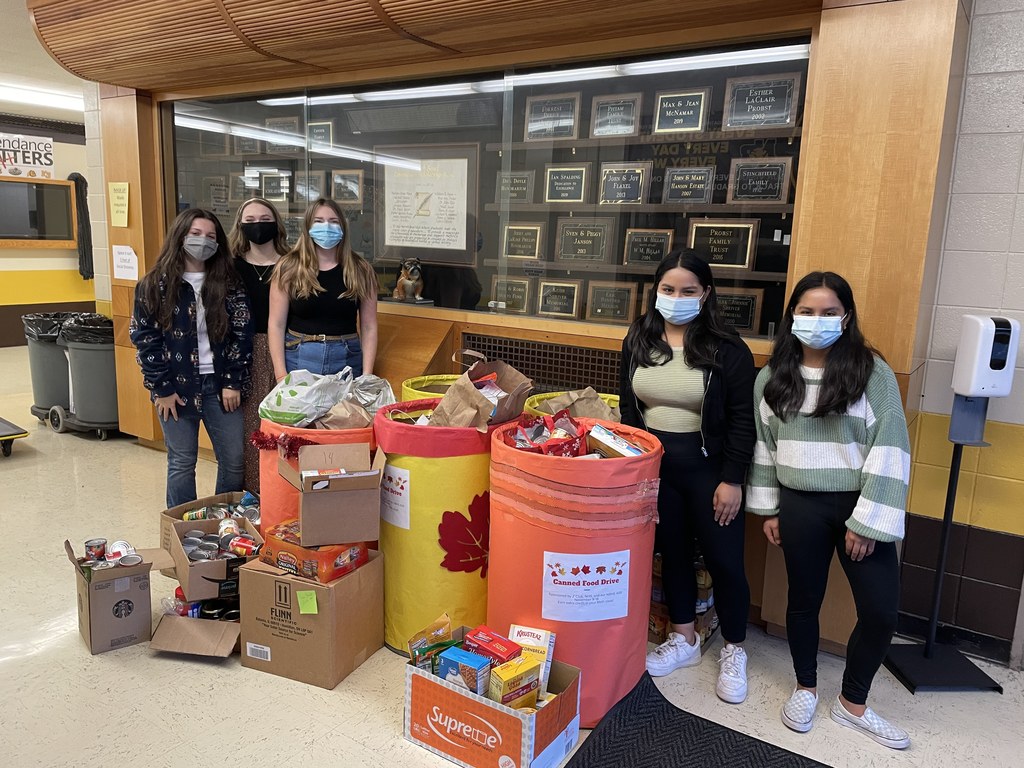 "The more grateful I am, the more beauty I see." Mary Davis #WednesdayWisdom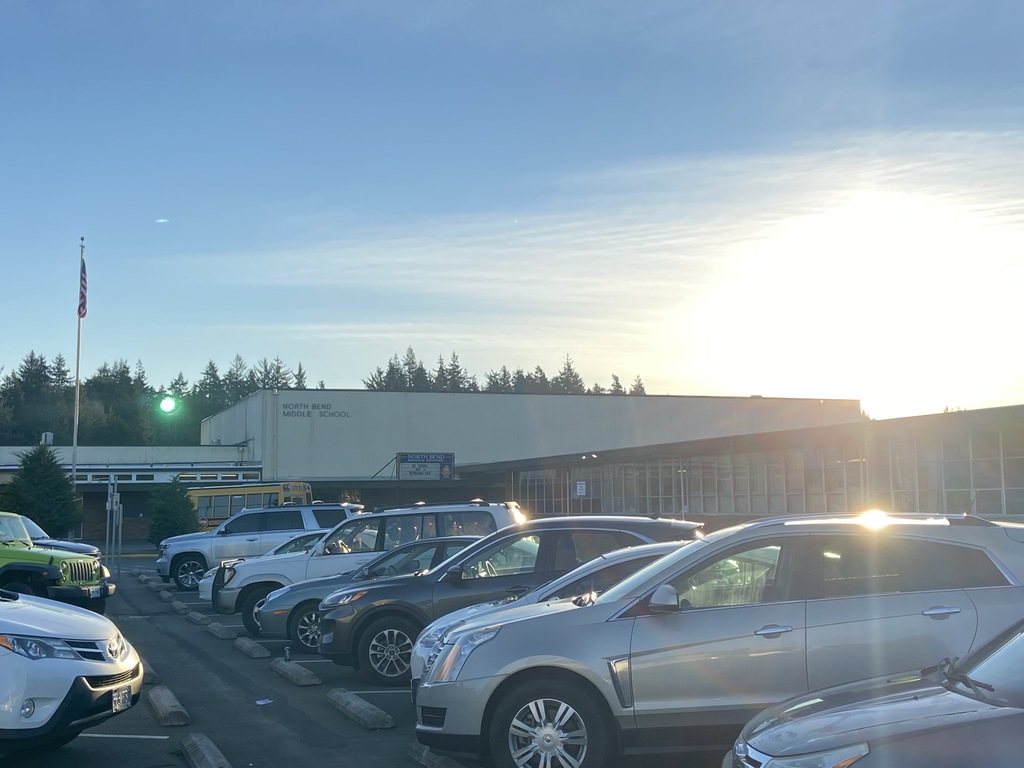 Due to staff/substitute shortages, all North Bend Schools are CLOSED on FRIDAY. We apologize for the inconvenience.
It's PINK out night for the 19-1 and #2 ranked North Bend Volleyball Bulldogs! Thank you to everyone for joining in the fight against breast cancer! #GoBulldogs
Congratulations to the class of 2022 National Honor Society. This group is committed to Leadership, Scholarship, Character, and Service. Our community is proud of your award and your continued service to our district! Go Bulldogs! #NHS2022
Welcome home Bulldogs! A great night for Bulldog football, band, & the NBHS Homecoming court! Go Bulldogs!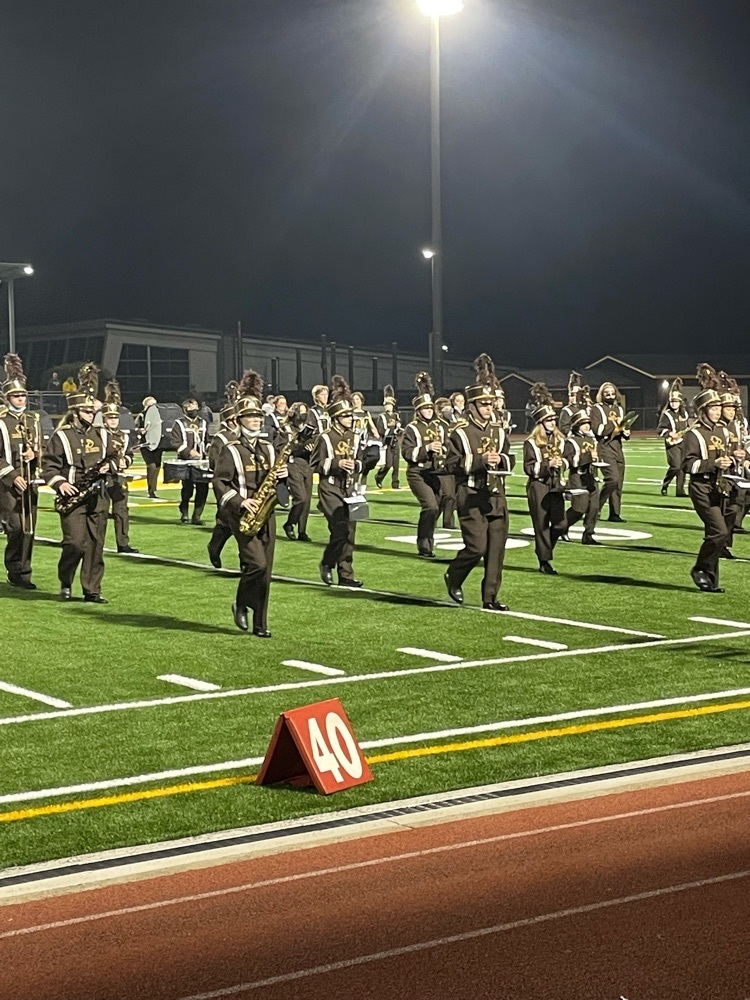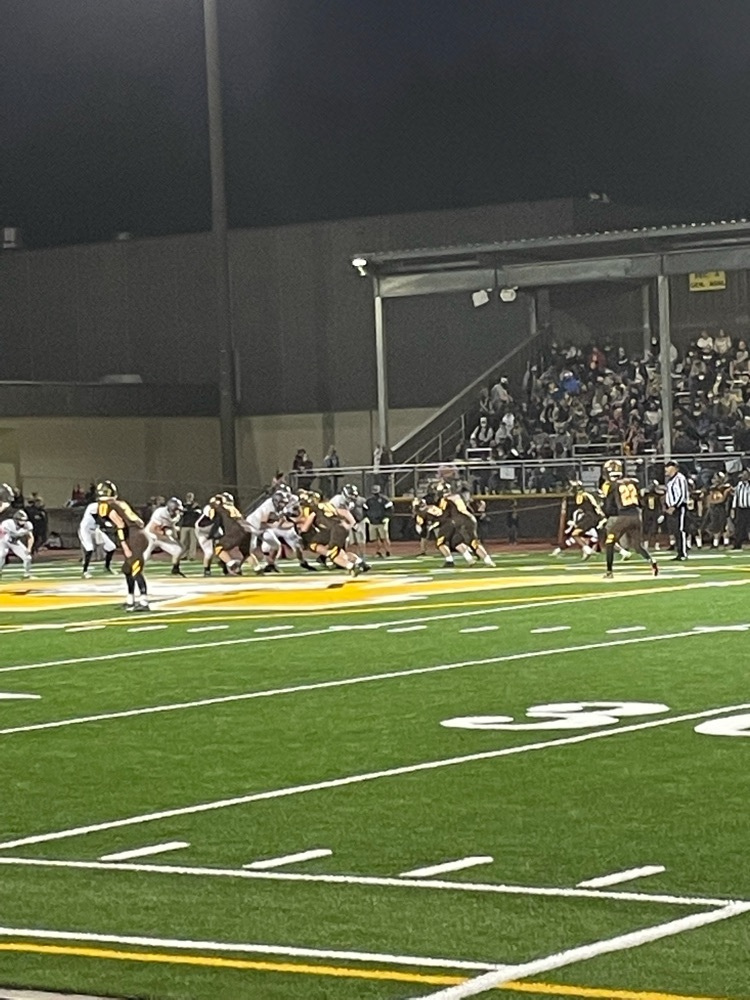 REMINDER: 1st-3rd grade Boys & Girls Club members will be able to return to school on Friday, October 15th according to Coos Health and Wellness. If you have any questions, please call the school on Monday.

Officer Parkhurst, our School Resource Officer, received a rebranding on his police vehicle to support Suicide Prevention Awareness. This was made possible through a partnership with American Foundation for Suicide Prevention, Waterfall Community Health Center and the North Bend Police Department as well as many other community partners. If you are in crisis, please call the National Suicide Prevention Lifeline at 1-800-273-TALK (8255) or contact the Crisis Text Line by texting TALK to 741741. #stopsuicide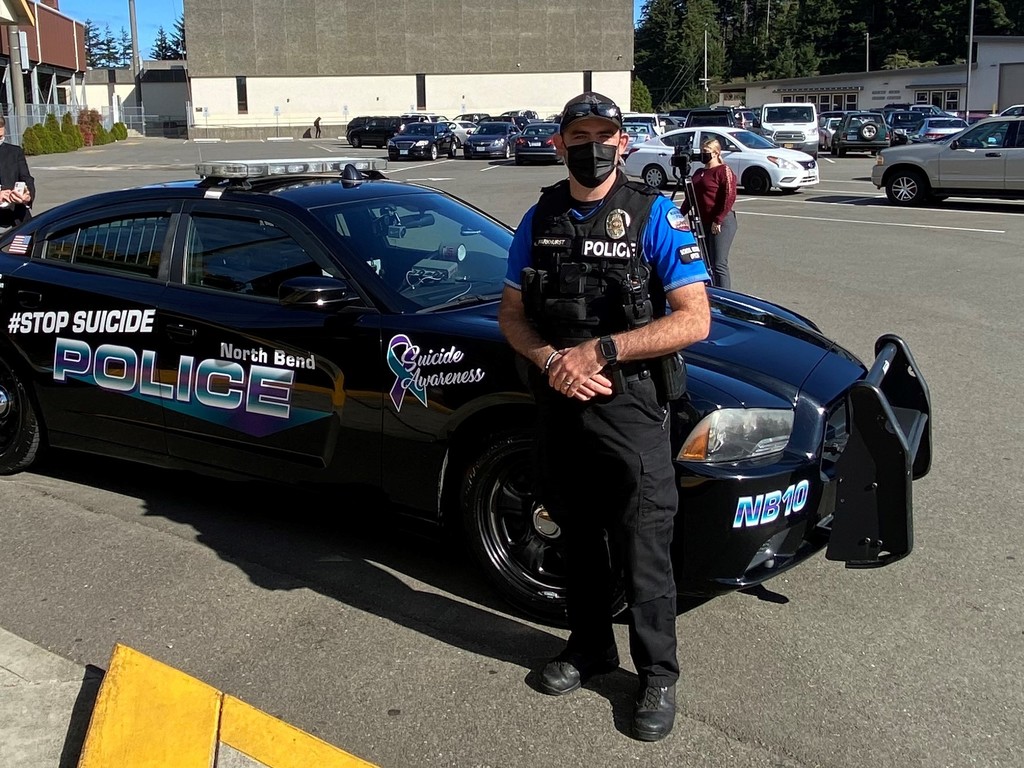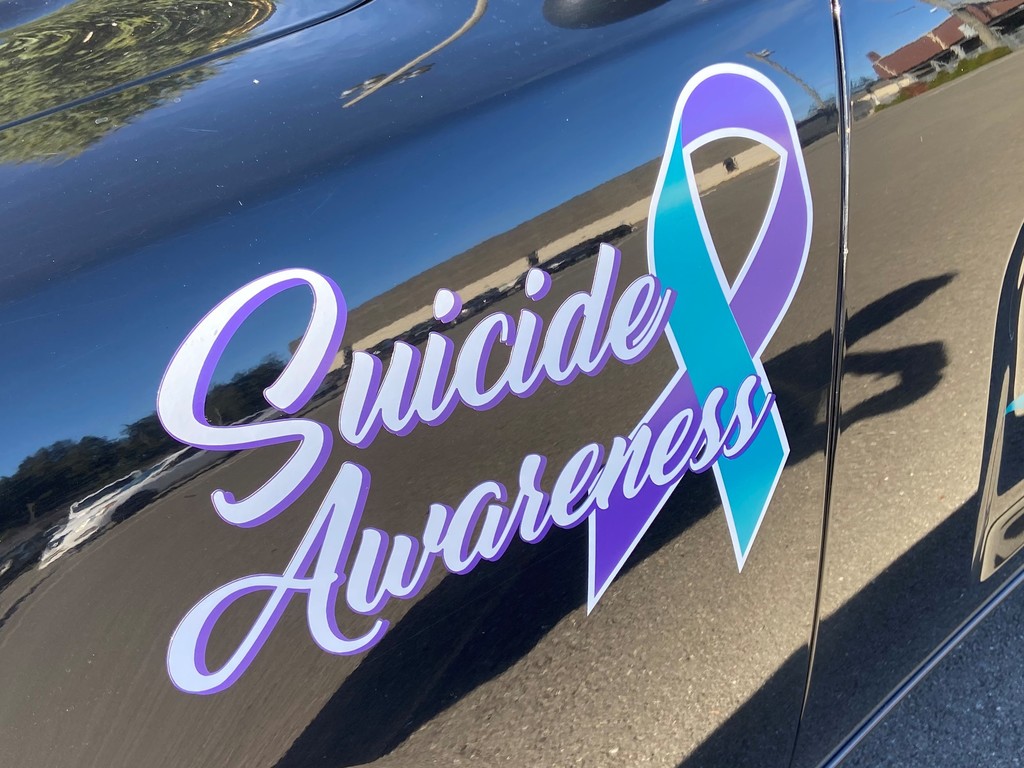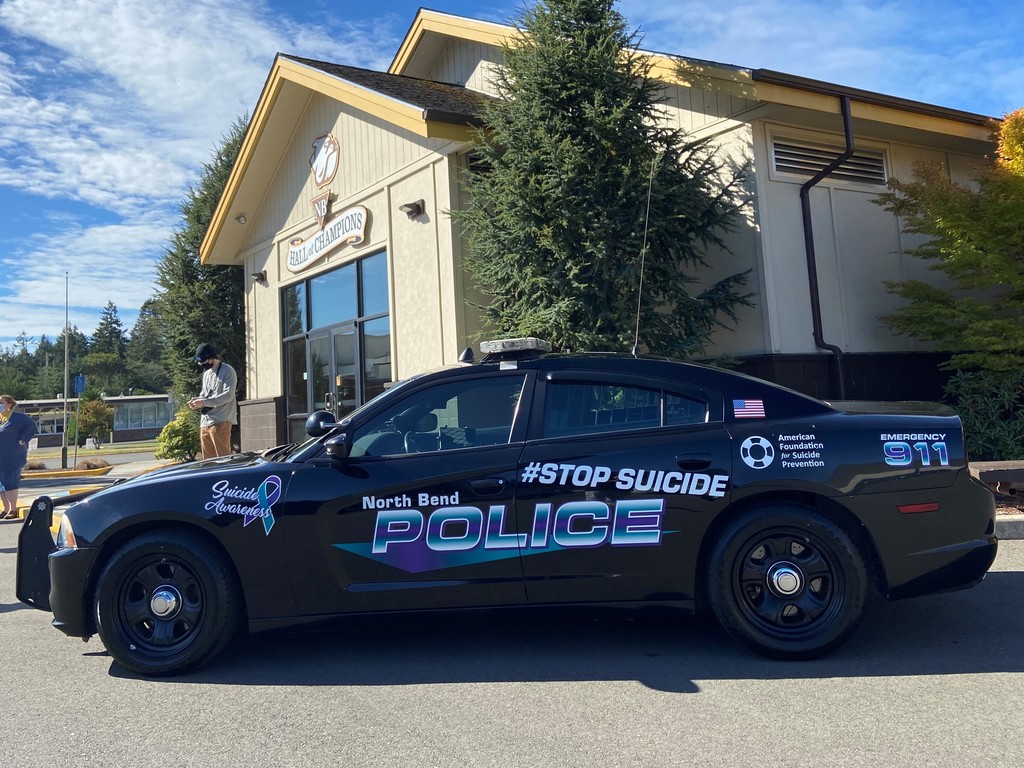 NATIONAL ARTS IN EDUCATION WEEK was September 12-18, 2021. Mr. Edgar's middle school art class participated by creating their own works of art. Art instruction helps children with the development of motor skills, language skills, social skills, decision-making, risk-taking, and inventiveness. Arts experiences boost critical thinking, teaching students to take the time to be more careful and thorough in how they observe the world. #BecauseOfArtsEd #NorthBendSchools #NorthBendMiddleSchool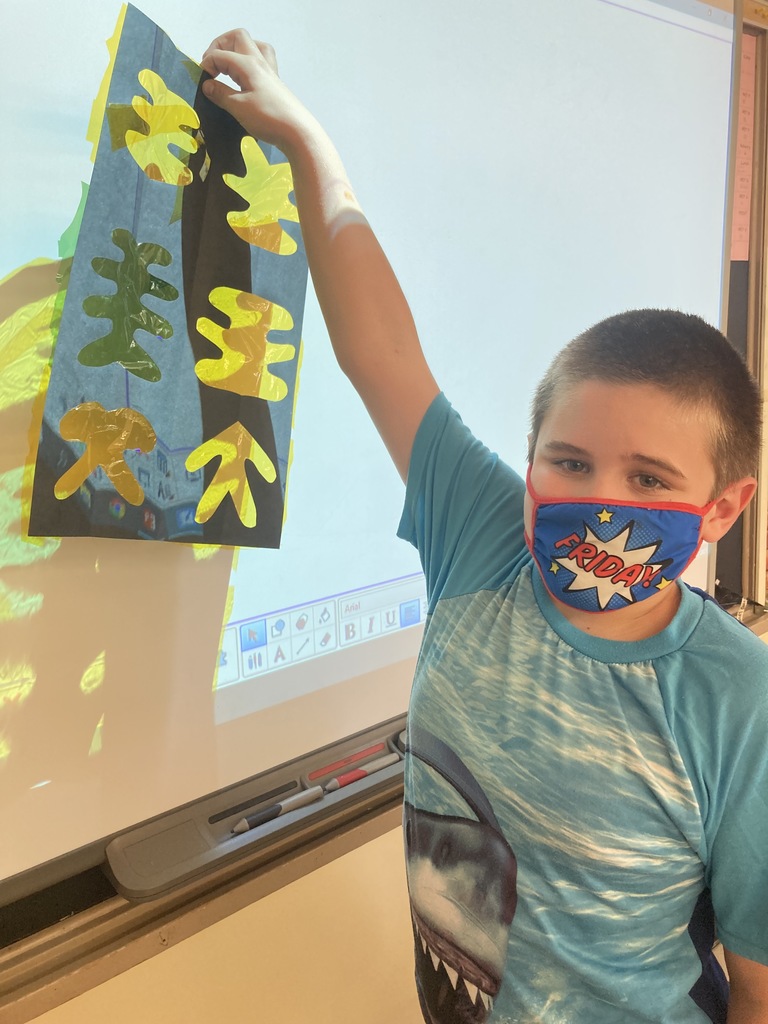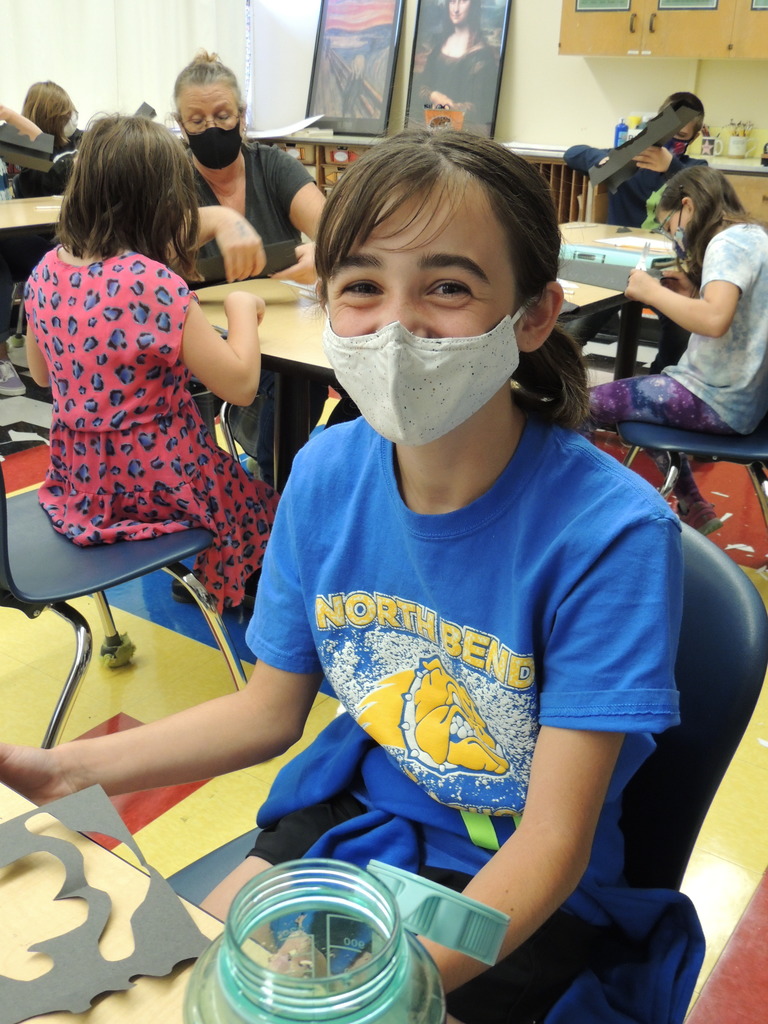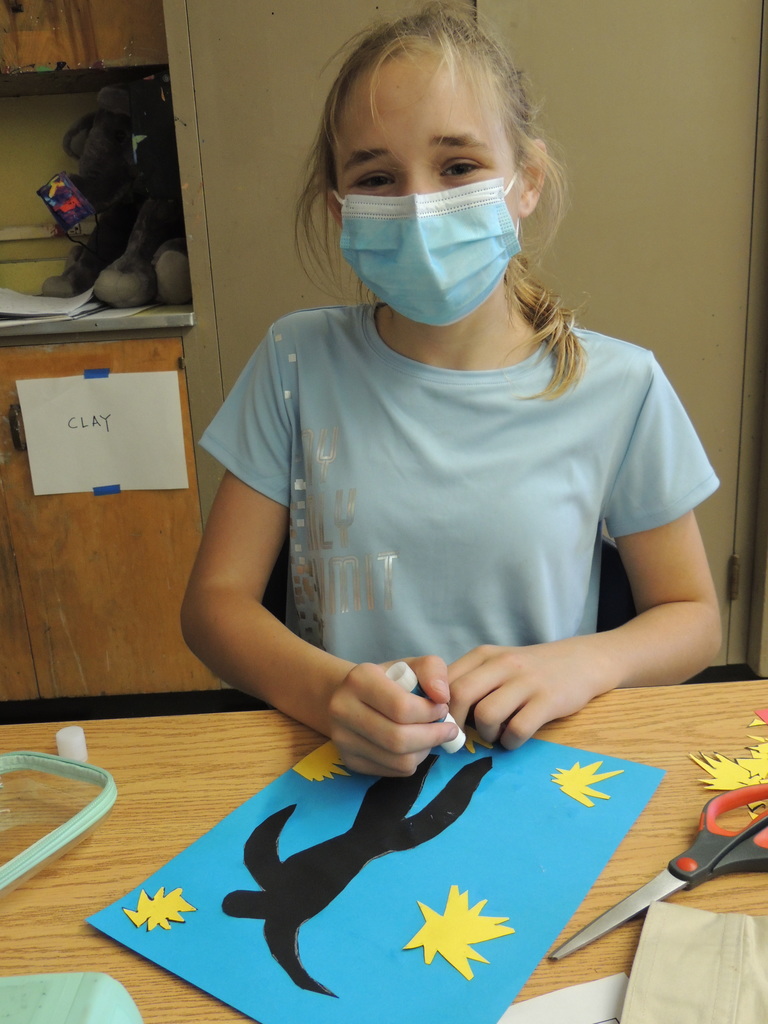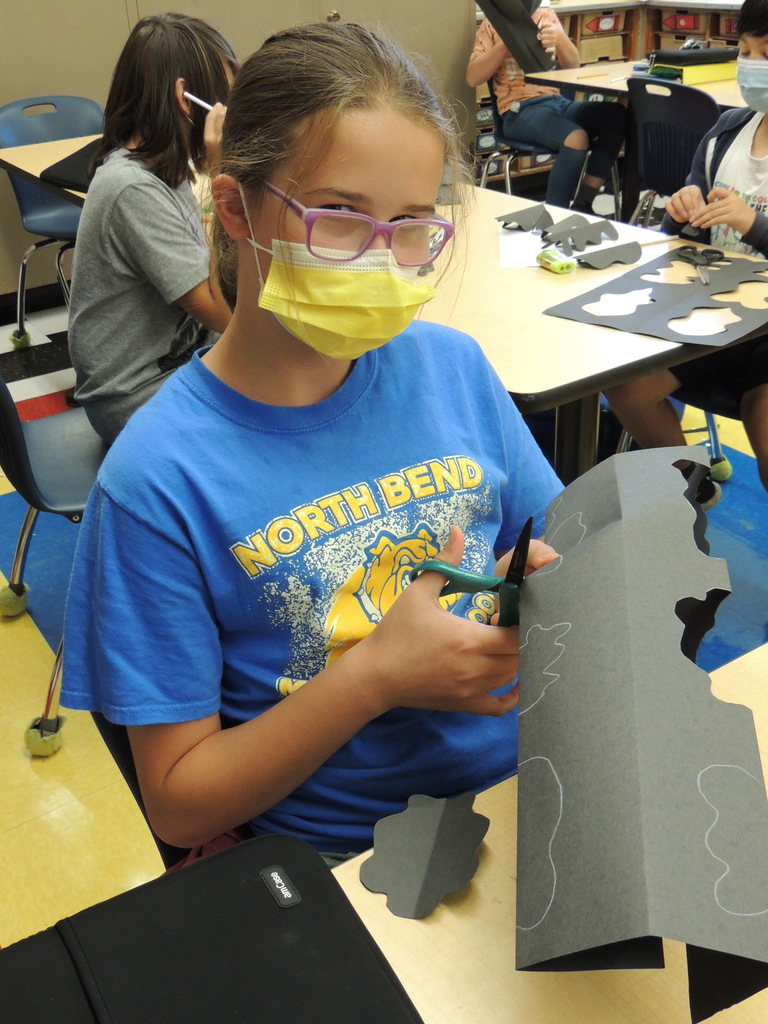 The situation at Hillcrest is all clear. School operations are back to normal.
Kevin Bogatin, less than a minute ago 9/22/2021 10:25 a.m. The North Bend fire department has responded to a medical emergency at Hillcrest Elementary. The medical emergency does NOT involve students or staff. Teachers have been asked to keep students in their classrooms until the incident is resolved.
Principal Fletcher welcomes students to Hillcrest Elementary on the first day of school. #Hounddogs #FirstDay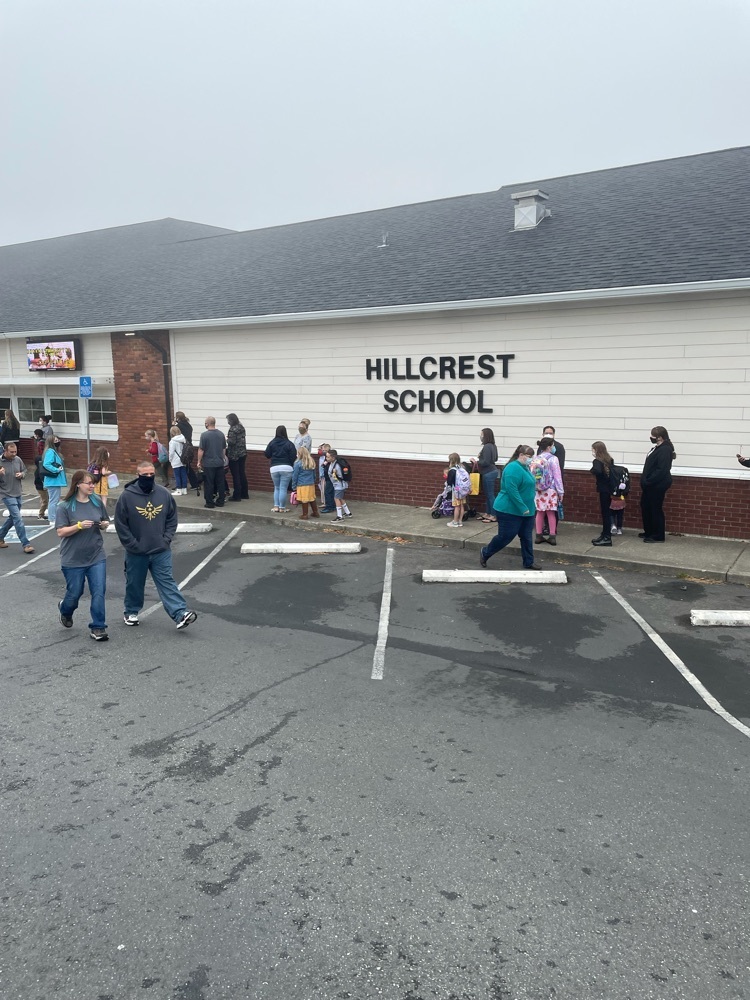 The City of North Bend and Mayor Jessica Engelke has proclaimed today, Tuesday, June 29, 2021 as "North Bend High School Bowling Team Day" to honor the Bulldogs on being the first team from Oregon to compete at the U.S. High School Bowling National Championships and their 12th place finish this year. Students can learn to bowl this summer at North Bend Lanes for FREE. Go to
https://northbendlanes.com/
to learn more!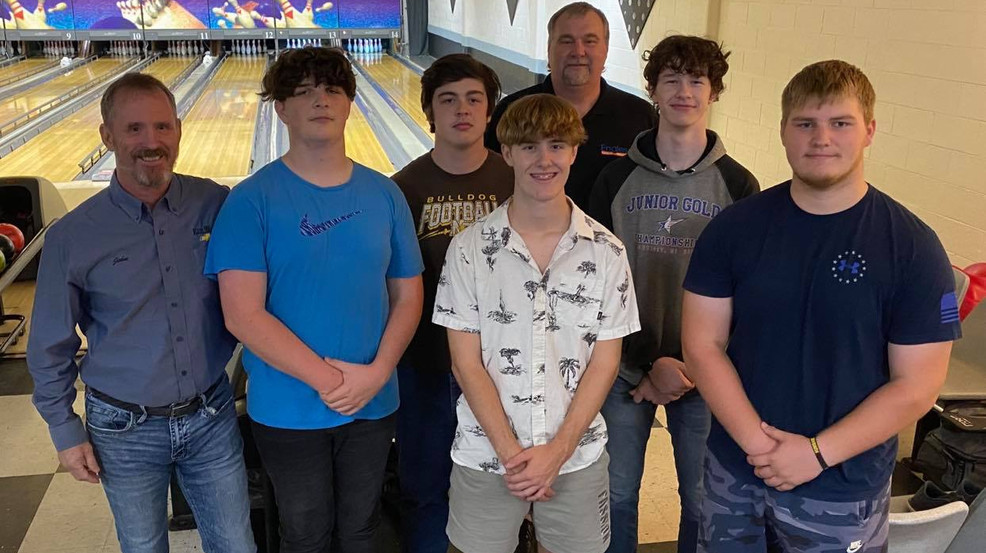 North Bend and Coos Bay communities join together today to celebrate Juneteenth and the ground breaking of the Alonzo Tucker memorial, remembering the last person lynched in Coos county.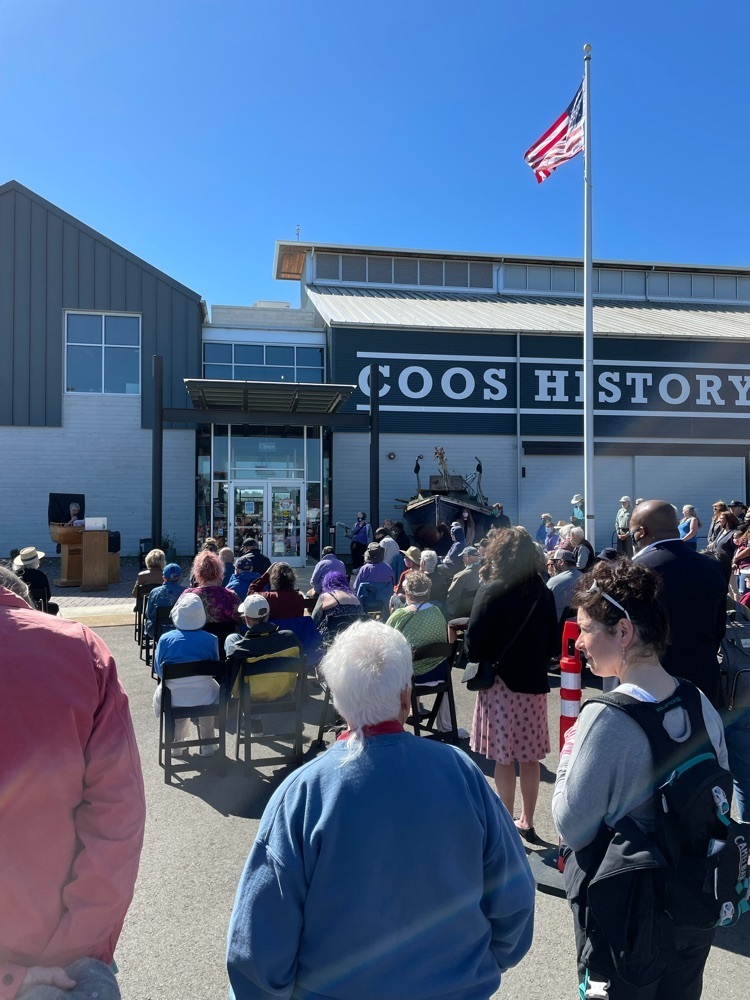 The North Bend City Council and Mayor Engelke made a proclamation at last night's council meeting and proclaimed June 15, 2021 as North Bend Cheer Team Day! Congratulations NBHS Cheer Team, named a 2021 Outstanding Cheer Team! Go Bulldogs!